How to Build Healthcare Navigation Platform? Top Lessons to Learn from HealthJoy which Raised $60M Recently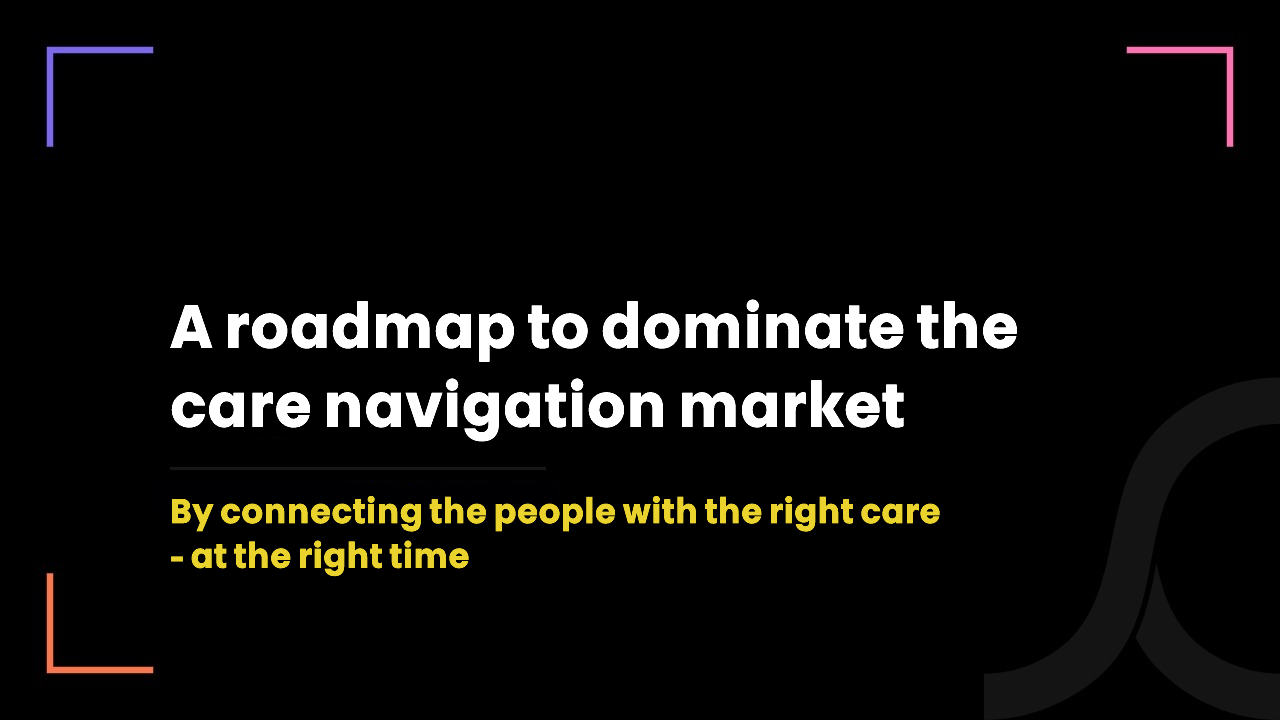 1 year ago
With no doubt, healthcare navigation is important –
To improve healthcare satisfaction
To reduce HR and administrative burden
To reduce overall costs and boost revenue
And to perform it efficiently, there are several benefits navigation platforms available in the market.
However, the HealthJoy app is totally different from the rest.
And its recent $60M funding is the perfect example of it.
So, if you want to build a healthcare navigation platform, you must look at how HealthJoy is simplifying the care benefits experience.
What does the HealthJoy app do?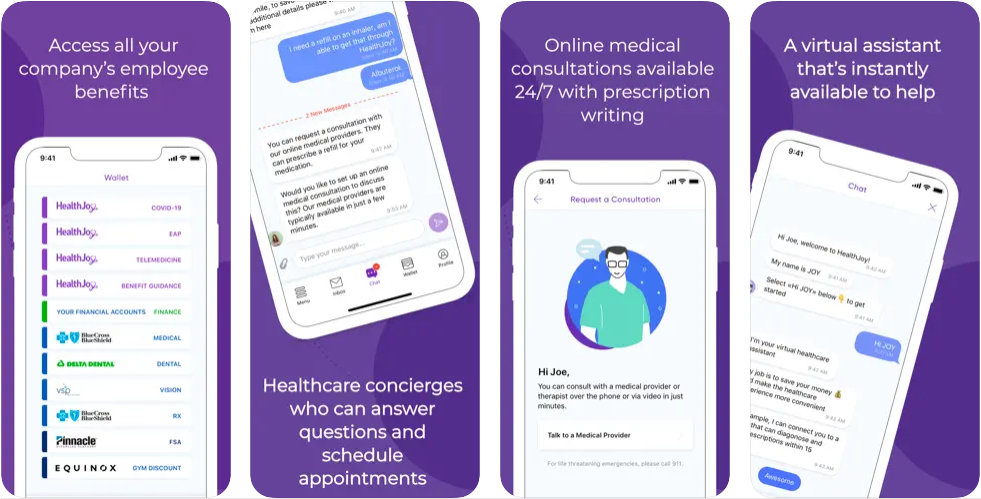 HealthJoy is a complete care navigation platform.
It centralizes the care providers, virtual care and healthcare benefits to help employees live a healthier lifestyle.
In other words – HealthJoy connects the employees with the right care at the right time in a cost-effective manner.
Which care solutions does HealthJoy offer as a top healthcare navigation platform?
HealthJoy covers five major areas as a benefits navigation platform.
Virtual mental health

Behavioral health
Employee well-being assistant program
How HealthJoy simplifies healthcare navigation?
Its platform comes with two separate sections.
1. For employees and their families
Comprehensive navigation support
AI-based virtual assistant JOY
24/7 support to make cost-effective decisions
Comprehensive well-being and benefits support
2. For the employer, HR and benefits team
Manage healthcare benefits of each employee
Customized outreach to send push notifications
Broadcaster tool for in-app messages
Access key performance metrics
Create personalized benefits
Top 5 Lessons to learn from the HealthJoy app
HealthJoy is one of the best benefits navigation platforms in the market.
Because it understands what matters the most for the employees and their families, employers, HR and care benefits team.
So, here are some important tips you must consider if you want to build a healthcare navigation platform.
1. Offer a mobile app
As per Pew Research, "85% of American adults have a smartphone."
The adoption of mHealth apps is rising at a rapid pace in almost every country.
Because it gives immediate access to care – at any time, anywhere.
2. Focus on mental health care
Poor mental health is a big issue, especially in the workplace.
Because it impacts the productivity of the employees and the overall revenue of the organization.
But with the help of ideal and cost-effective mental health benefits, you can help the employees to cope with their mental health easily.
Read our useful resource on: How to develop your own employee wellness app?
3. Simplify billing with experts on the board
Medical billing errors are common.
And it's important to reduce it as much as possible in order to – save time and costs, lower the delays and improve the overall care experience.
But with on-demand billing experts, you can bring peace of mind to the medical billing process for everyone.
4. Offer seamless integration with other health tech systems
Remember, integration is the key to bringing the best out of any healthcare app or software.
It helps in reducing the work burden, streamline workflows, reducing the chances of errors and lowering the operating cost and time.
Checkout our top healthcare integration solutions:
5. Implement AI-based virtual assistance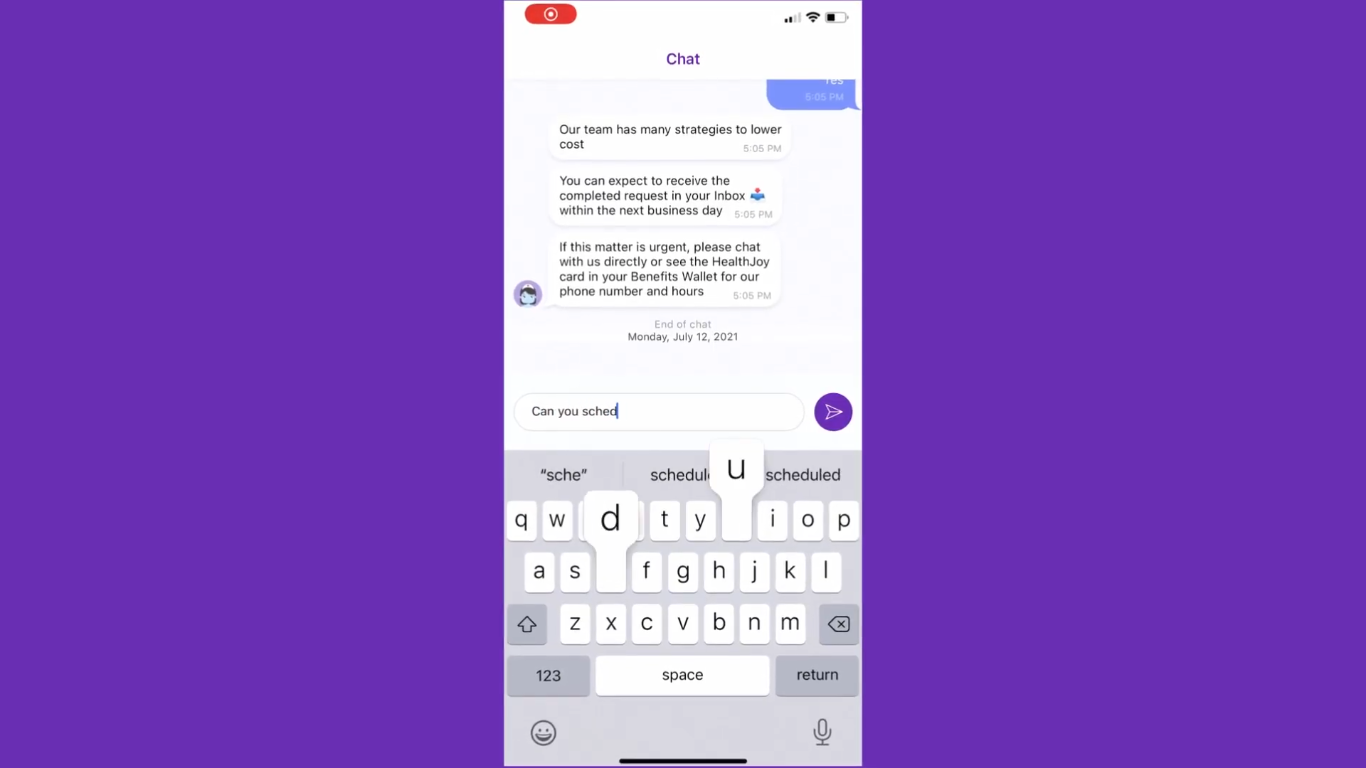 This is one of the best to deliver exceptional healthcare navigation services.
Because it allows employees –
To find the best care provider in real-time
To manage their health and benefits with less frustration
What's most important, it also supports employers –
To create personalized benefits plans
To identify the best benefits program
To connect seamlessly with employees
(Please note: We are not in any circumstances promoting the idea of building clone apps. The HealthJoy app we mentioned here is merely for the inspiration of new entrepreneurs.)
Why should you build a healthcare navigation platform like the HealthJoy app?
There are several factors that indicate that developing the care navigation app is the perfect business opportunity for you.
"The market size of Benefits Navigation Platforms is recorded at USD 8.14 Billion in 2020 and is estimated to grow at a CAGR of 7.2% for the period of 2021 to 2030." (Source)
The rise in employee health and wellness programs and the high adoption rate of smartphones are the primary growth drivers for this booming market.
Better employee satisfaction
The platform allows the employees to get easy access to care – at any stage of their benefits program.
Moreover, they can acquire real-time support from experts regarding health, benefits and even the billing process.
As a result, it improves overall care satisfaction without adding any costlier barrier to the benefits program.
Peace of mind for the employers, HR and administrative staff
The app allows employers to provide personalized health benefits.
This results in attracting better talents along with satisfying the existing staff – while balancing quality of care and overall costs.
On the other hand, it lets HR control everything regarding the health benefits of the employees in one place.
This reduces their work burden and enables them to maximize the care engagement rate with ease.
Last but not least, it simplifies the medical billing process which helps in saving time, and money and lowers the chances of delay.
8 steps to build a healthcare navigation platform that performs beyond 2030
Step-1: Define your business goals.
Step-2: Plan your benefits navigation app (identifying features, functionality and technology stake).
Step-3: Hire a healthcare-specific IT company for app development.
Step-4: Review app design and functionality.
Step-5: Make sure your app is compliant with the data privacy laws.
Step-6: Run the pre-launch-marketing campaign to identify what the real users are saying about your app.
Step-7: Launch the app in the market.
Step-8: Take feedback from the users and improve the performance of the app and services.
Why should you hire a healthcare-specific IT company?
On a crucial note, healthcare apps are totally different from the rest of the apps.
Because it is not limited to just coding.
It requires a reliable workflow and needs to comply with all the data privacy laws.
For that, it's important to hire healthcare-specific technical, business and compliance experts.
Because they have the ultimate expertise in developing an app that fulfills the exact usability and compliance requirements for any market.
And because they are healthcare-specific, they understand – what works and what's not!
But if you hire non-healthcare developers – there is a high possibility that your app will not survive in this shifting healthcare market.
Because,
They lack an understanding of how healthcare apps function (in terms of usability and functionality).
They also don't have expertise in making the healthcare app compliant with data privacy laws like – HIPAA, PHIPA, PIPEDA, GDPR and HITECH.
How much does it cost to build a benefits navigation platform?
The truth is – there is no fixed amount.
Because it completely depends on what you want to offer in the app.
And we don't want to give you false promises and wrong numbers.
But we can tell you the factors that affect both time and costs to develop the care navigation platform.
The complexity of the workflows
Features requirements and their complexity
Compliant with data privacy laws like HIPAA, PHIPA, PIPEDA, GDPR and HITECH
Who are we and how we can help?
We are an Ontario-based healthcare-focused IT company.
And for the past 8+ years, we have been helping healthcare startups, individuals, organizations and entities with their business, technical and compliance requirements.
For that, we have a dedicated team of 50+ healthcare-specific IT professionals who have a combined experience of 300+ years.
It includes – web and app developers, UI/UX designers, compliance specialists, business analysts, QA engineers, RPA specialists and integration experts.
What makes our team special is that – they have been performing health tech projects since the first day of their professional careers.
With their ultimate expertise and hands-on experience, we can help you with – healthcare web and app development, EMR/EHR integration, IoT and medical device integration and healthcare automation.
So, if you want to leverage the true power of your healthcare business idea, let's conduct a call and talk about the most fruitful path for it!