Healthcare Software Development: Get Your Mobile and Web-Based Healthcare Software Developed by Canada's Best Healthcare IT Experts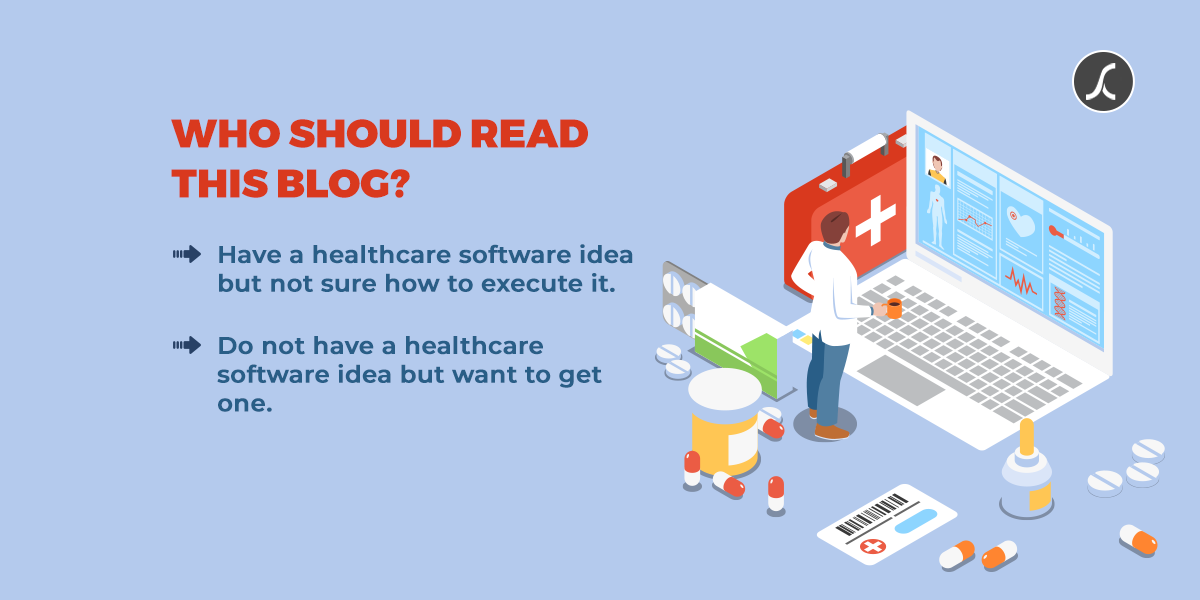 3 years ago
We're a dream team of business experts, software engineers, app developers, healthcare compliance consultants and cloud experts working for the Canadian healthcare industry to enhance patient outcomes while reducing administrative burdens on healthcare workers.
Talk to Healthcare IT Expert Absolutely Free: +1 905 635 7574
The Urgency for Healthcare Software in Canada
Our business experts have collected many eye-opening data from trustworthy sources serving on the frontline. They've revealed,
Canadians have timely access to care for emergent problems such as heart attack and cancer. But when it comes to primacy care, Canadians have to typically wait weeks and months.

Canada's ageing population is adding pressure to an already overwhelmed healthcare system.

Canada has the best healthcare infrastructure in its major cities. But far from urban areas, many citizens struggle to get rapid healthcare services.

Not only patients, but healthcare workers are also facing many challenges such as work overload, extensive paperwork, lack of mentoring, limited access to technology, and lack of advanced training.
Strengthening Our Healthcare System With Custom Healthcare Software Development

The only way to strengthen our healthcare system is the adoption of technology and innovation.
Far before Canadians could understand the need for custom healthcare software, we've started our practice with an ambition to build a digital work environment for healthcare professionals to eliminate the manual time-consuming processes to provide quality care.
In the last 6 years, we've mastered custom mobile and web-based healthcare software development.
Mobile-Based Healthcare Software

Web-Based Healthcare Software

Ease of Access

It is very easy to use because of the mobile UI & the high availability of mobile devices.

To use web-based healthcare software effectively, you need access to a PC or laptop.

Security

Ensuring security requires more effort as
users are using it in mobile phones which
are more vulnerable.

Ensuring security requires the same effort as one should not give a cold shoulder to security in any case!

Cost

The cost depends on many factors. But in
ideal condition, the cost would be between $10,000 to $25,000.

The cost depends on many factors. But in ideal condition, the cost would be somewhere between $5,000 to $30,000.

Compliance

You need to follow all applicable healthcare laws.

Like mobile-based software, you need to follow all applicable healthcare laws.

Access Speed

Mobile-based healthcare software is faster.

It isn't as fast as mobile-based healthcare Software.

Development Time

It takes a minimum of 30 days to develop mobile-based healthcare software.

It is faster to develop web-based healthcare software.

Time-To-Market

The time-to-market is high due to the approval process of Google PlayStore and Apple App Store.

It does not require any kind of approval.
Our Mastership Is Extensive. We Develop Several Types of Healthcare Software.
Telemedicine/Telehealth Solution
Appointment Booking

Doctor Virtual Visit

e-Prescribing

EHR Integration

Support for Low Bandwidth
Our other very useful and interesting research:
1. What is the telehealth marketplace and how does it work?
2. What is the future of the telehealth market?
3. Technology trends in the telehealth industry
4. How to develop a telemedicine app?
5. Telemedicine business ideas
Healthcare CRM Solution
Reports Generation

Direct Mail Campaigns

Existing Applications Integration

Customer Query Management

Patient Communication
Medical Imaging Solution
MRI/CT/PET Scans Processing

3D Model Designing

Human Anatomy 3D Modeling
Online Appointment Booking Solution
Doctors Availability-Based Appointment Booking

Automatic Reminder / Cancellation

Automatic Notification

Team Scheduling

Calendars
Hospital Management Solution
Workflow Management

Staff Interaction & Payroll

Insurance Claims Processing

Financial Control and Tax Planning

Patient Data Management
Medical Inventory Solution
Equipment Tracking

Low-Stock Alert

Automatic Order and Invoicing
Medical Database Solution
Secure Data Storage

Data Comparison

Recovery Plans Creations
Medical Diagnosis Solution
Manual/Automatic Data Entry

AI-Based Diagnosis

Self-Assessment
You should read this: What is CDSS in healthcare and how does it work?
Mental Health App Solution
Self-Monitoring

Customized Therapy

Reminders

Therapist Connection

AI-Enabled Assistant
Health Tracking Apps
Food Tracker/Calorie Counter

Gamification

Step Counter/Pedometer

Water Intake Tracker

Sleep Tracker
Pharmacy Management Solution
Dispensing Workflow Management

Clinical Information Management

Inventory Management

Reporting

Pricing and Billing
Our Role-Based Healthcare Software Solutions Are For:
Develop a mobile-based or web-based platform to interact with your patients, suggest personalized meal plans, track their progress and make real-time suggestions.
Read our dedicated blog to know more.
Develop a telemedicine platform for pet care to provide online veterinary services related to pet health, pet behaviour, pet care and pet nutrition.
Read our dedicated blog to know more.
Develop a mobile or web-based platform to treat several mental illnesses online such as anxiety disorder, bipolar disorder, somnipathy, post-traumatic stress disorder, eating disorders.
Read our dedicated blog to know more.
Develop a telemedicine platform to deliver physiotherapy services online using telecommunication technologies such as voice calls and video calls. The outcome would be high productivity, reduced paperwork, rapid care, remote care, desired patient outcomes, automated tasks, fewer errors, and personalized care.
Read our dedicated blog to know more.
Develop a pharmacy delivery app to let users order medications from the comfort of their homes.
Read our dedicated blog to know more.
Develop a telemedicine platform or custom appointment booking solution to reduce your administrative burdens and provide rapid, remote and quality care.
Read our dedicated blog to know more.
We Practice Cutting-Edge Healthcare Technologies.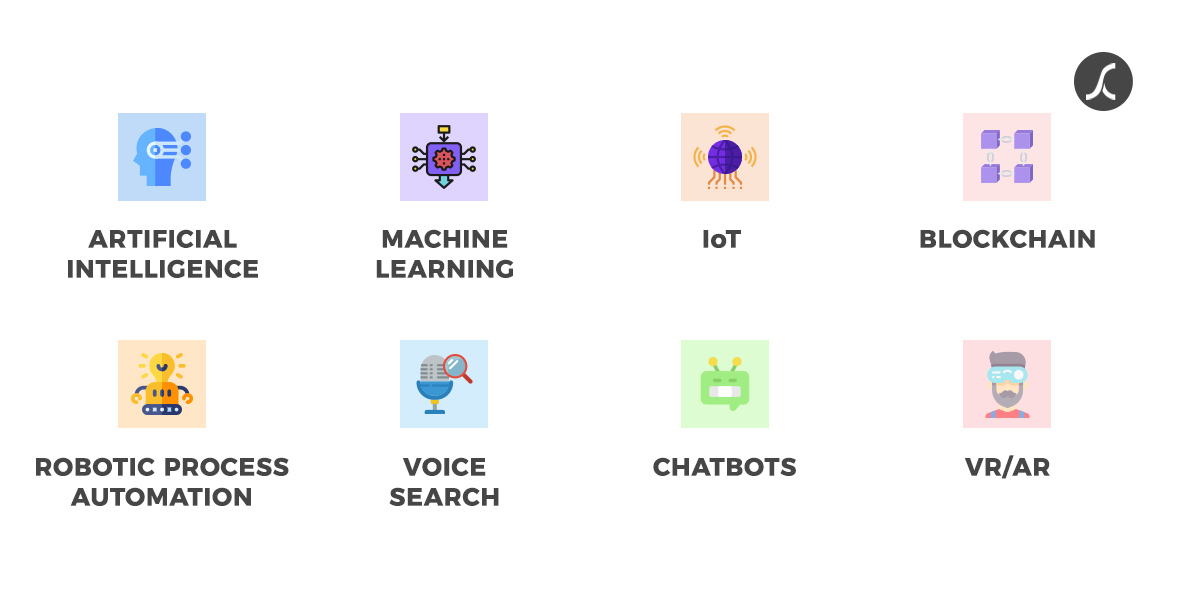 Our Custom Healthcare Software Development Lifecycle

Which Healthcare Laws Apply to Your Custom Healthcare Software?
We're a top custom healthcare software development company for a reason. We even accommodate healthcare compliance experts who ensure that your healthcare software is HIPAA/PHIPA compliant and you don't face any healthcare law violations charges.
You can read the case study which talks about the way we helped a development company to fill 47 security gaps in a healthcare app.
The following are the top healthcare laws. However, the healthcare law which applies to your custom healthcare software depends on the location where you want to launch your healthcare software.
PHIPA is imposed by the Ontario state government. Meaning, it applies to you if you want to launch your healthcare software only in Ontario, Canada.
PIPEDA is imposed by the Canadian federal government. Meaning, it applies to you if you want to launch your healthcare software anywhere in Canada including Ontario.
HIPAA is the major law imposed by the USA federal government. Meaning, it applies to you if you want to launch your healthcare software in the USA.
The USA has many other healthcare laws as well. You can read about all of those laws here in our dedicated blog. (Which Healthcare Law Applies to Your Healthcare Software in the USA?)
Success Story of Our Most Recently Developed Healthcare Software
Recently, we guided an Ontario-based healthcare startup named Writi through telemedicine software development complexities. We provided consultation, prepared the business plan and even developed the telemedicine platform.
The telemedicine platform enabled many LTC homes to survive COVID-19 very effectively. Due to the massive impact of Writi, it has been officially added in the list of best Ontario-based innovative tech companies by the fastest growing tech conference of North America – Collision.
Top Features of Writi:
Electronic Prescribing

Patient Management

Order Management

Virtual Visits

Collaboration

Patient Medical History

Task Assignment

Billing report
Turn Your Healthcare Software Idea Into Reality. Get Free Consultation and Quote Now.