Best HIPAA-Compliant Project Management Tool: Full Customizable + One-time Licensing Fee + Lifetime Usage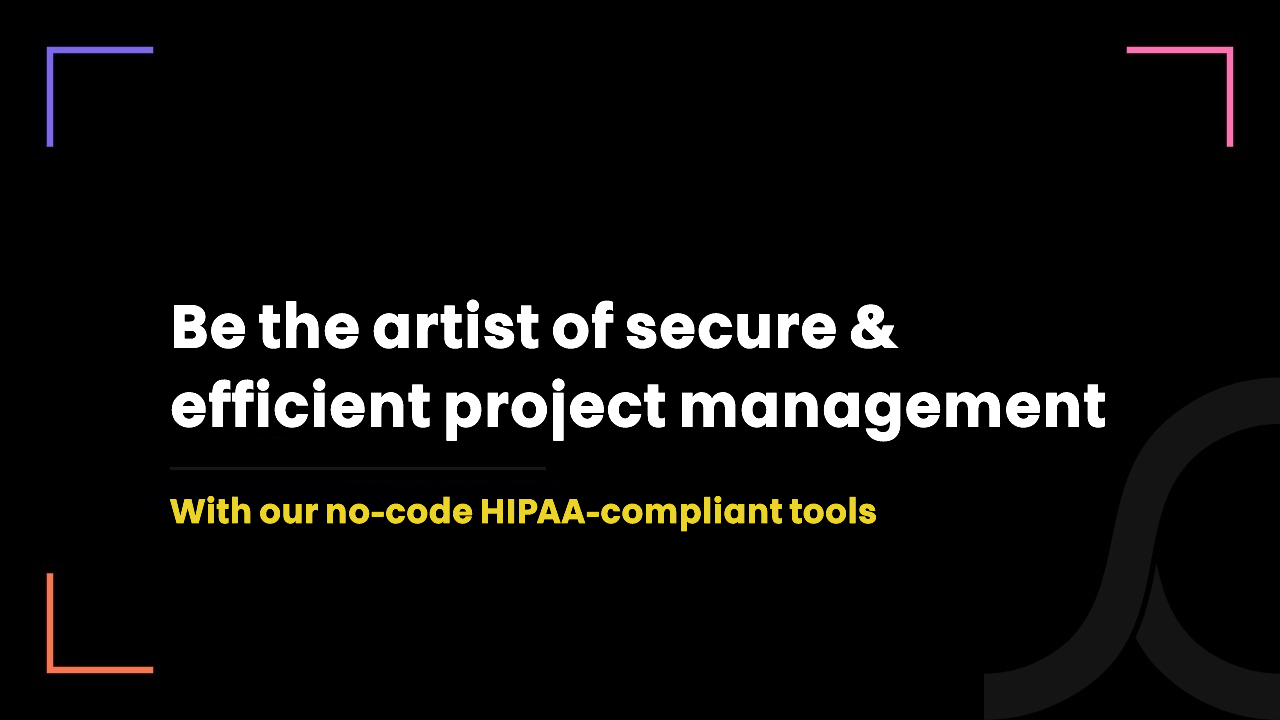 1 month ago
What is the importance of HIPAA-compliant project management software?
"The healthcare sector suffered about 337 breaches in the first half of 2022 alone!" (Source)
Means, data breaches are a new norm in healthcare.
So, it's become more important than ever to perform both clinical and business operations securely and efficiently.
Otherwise, you'll be trapped in the endless loop of legal challenges – and hefty fines too!
To avoid such a mess, we offer our HIPAA-compliant project management tool!
It is developed by 30+ healthcare-specific IT and compliance specialists having extensive knowledge of North American compliance standards.
How do we guarantee data privacy and security in our best HIPAA-compliant project management tool?
First, we're a healthcare-specific IT company.
And we prioritize data privacy and security over any other tasks.
So, here is how we offer a high-level of security in our HIPAA-compliant project management tool.
It is hosted on a HIPAA-compliant cloud.
An extra layer of security with two-factor authentication
HIPAA-compliant chat messaging app for patients, internal and external teams
The third-party APIs we have used are also HIPAA-compliant.
User permission management to control usage access of patients, healthcare professionals, vendors etc.
Performed penetration testing (also known as pentesting) in order to identify and fix all the vulnerabilities
HIPAA-compliant documentation
Top features of our HIPAA-compliant project management tool
1. Internal and external team management
It allows you to create, edit and manage all the profiles of an internal and external team in one place.
Apart from that, you can perform various tasks like – managing user permissions, communicating via chat, managing documents along with setting up expiry dates etc.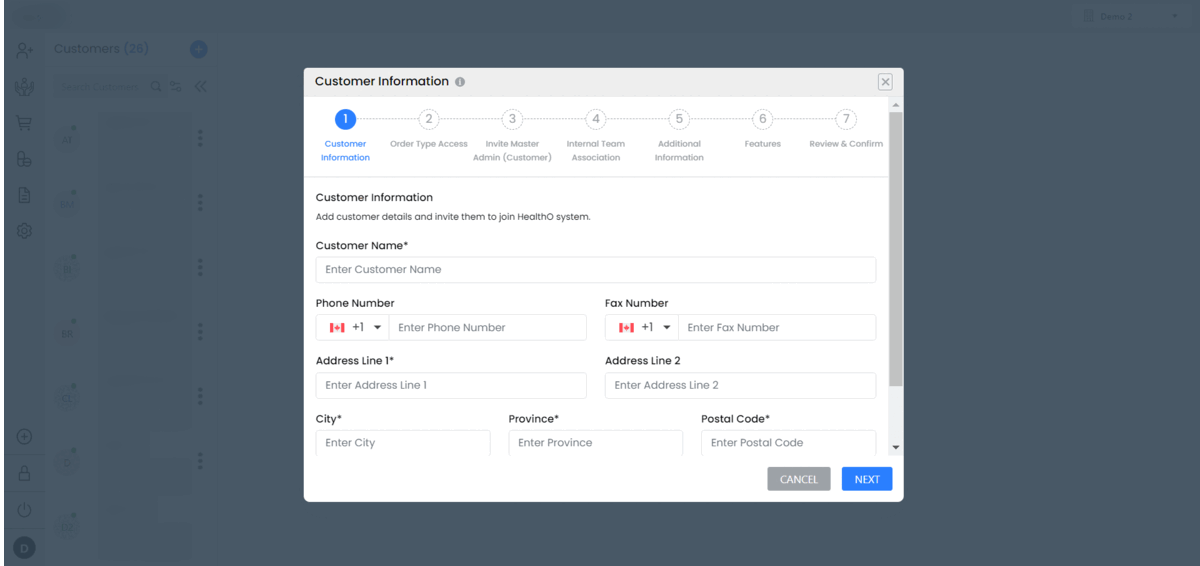 2. HIPAA-compliant no-code checklist application maker
It's an all-in-one and easy-to-use solution to manage all your clinical and non-clinical checklists.
It includes – daily checks, a medication tracker, patient health data recording, follow-up meetings, patient onboarding and discharge, inventory and asset management and documents.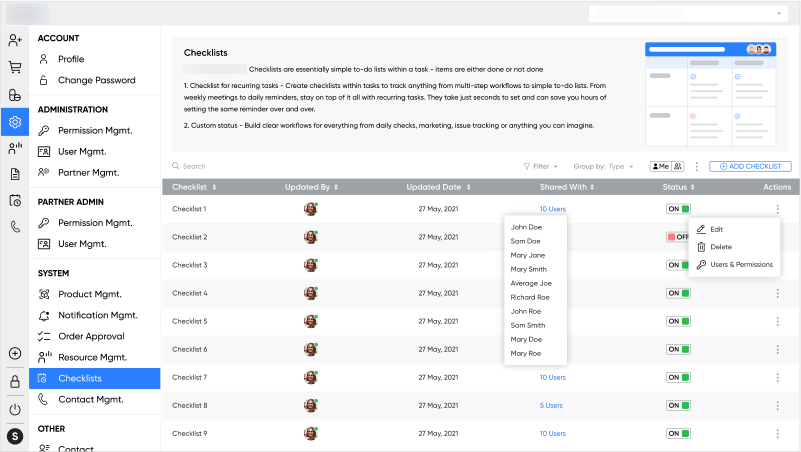 Because it has no-code capabilities, you can easily configure checklists as per your needs without any coding knowledge.
For example, you can configure a new checklist in just 6 simple steps as shown in the below screenshot of our HIPAA-compliant project management tool.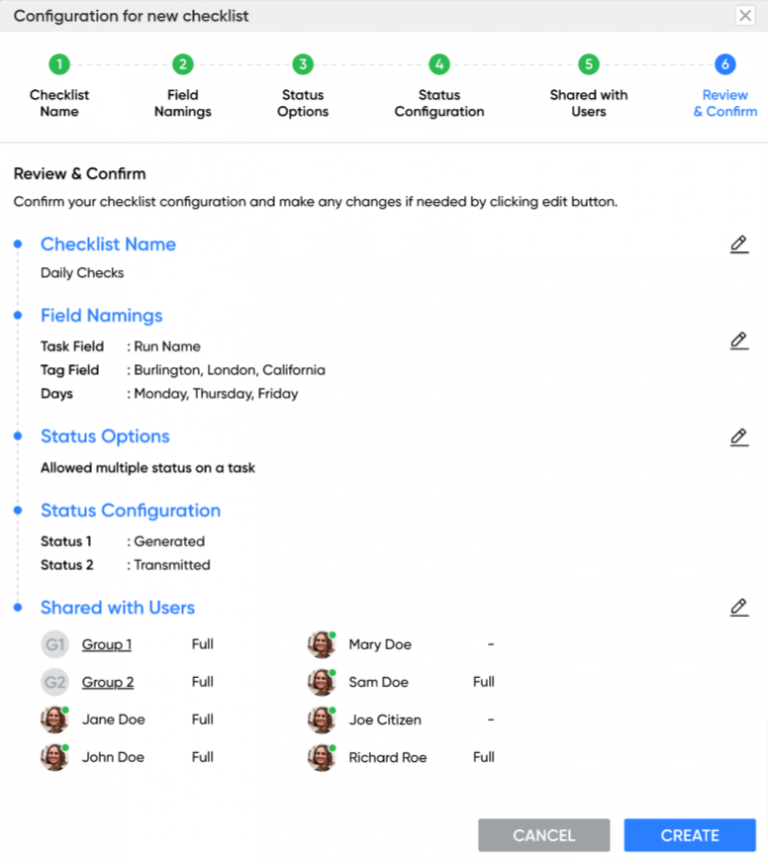 3. Document management
Under each patient and internal and external team profile, you can upload and manage their essential documents.
To do so, the following are the steps.
Click on "Add New Document"
Give it a name
Select the type of document
Add tags to find documents easily
Set up expiry date and expiry notification
Attach document
You can also track every activity performed on each document.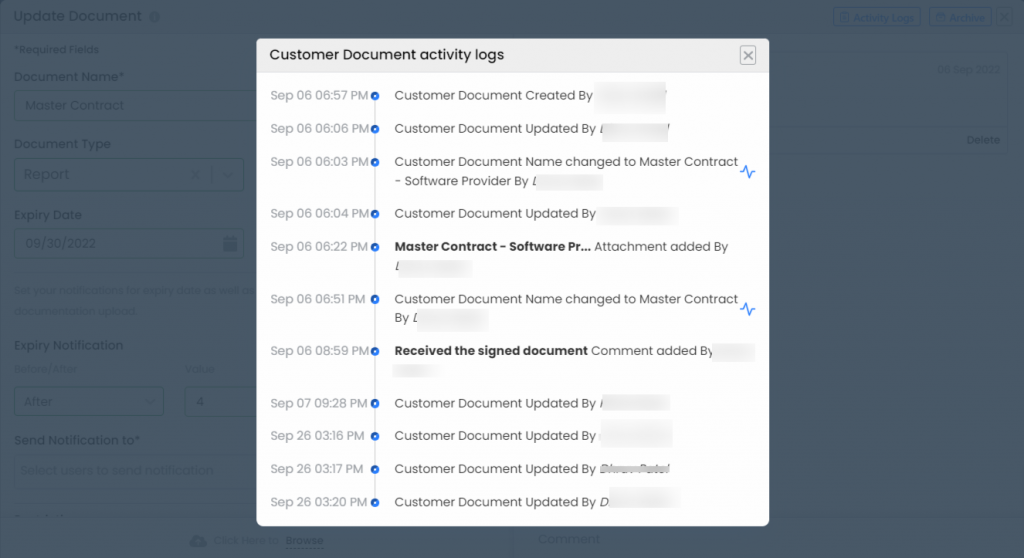 4. Notification management
This is something that makes our product the best HIPAA-compliant project management tool.
You can easily set custom SMS and email notifications with your own content for several different events.
Those events work as triggers for those reminders.
Triggers are nothing but an activity performed by your internal and external teams.
For instance, you can set 'medication refill requested by the patient' as a trigger and configure the notification types and content.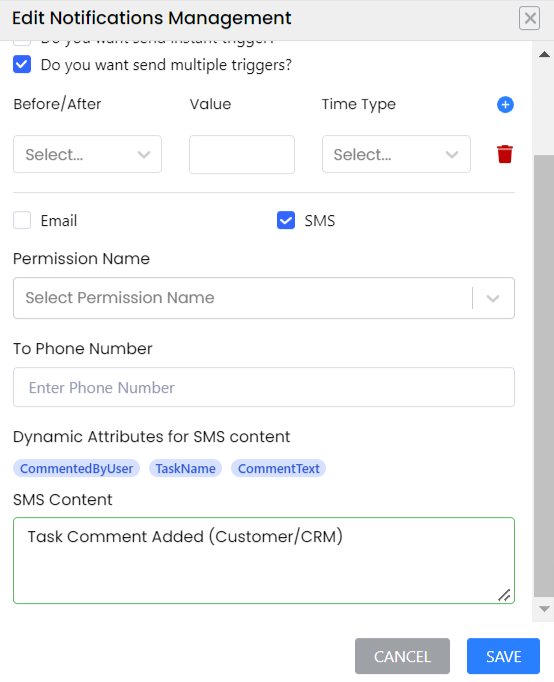 5. User permission management
By using it, you can add, edit, view and delete the permission for each feature as shown in the below image.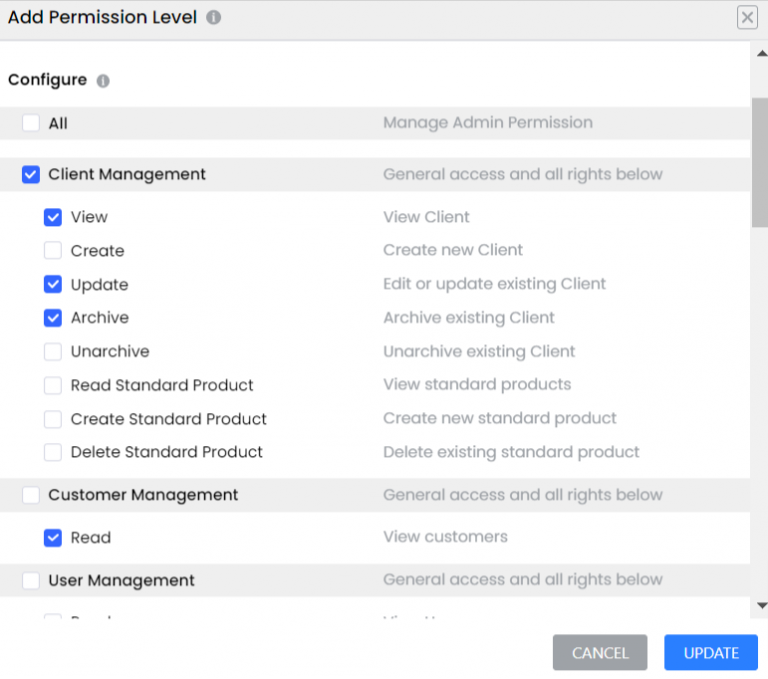 6. HIPAA authorization
Our HIPAA-compliant project management tool is equipped with the eSign feature.
It allows you to send a consent form to users that he or she can access, eSign it and submit it.
But what makes it special is that – this feature also allows you to set the expiry notification too so that it sends automatic notifications before the past consent expires.
7. Communication and collaboration
We have added a HIPAA-compliant chat feature that allows your internal and external team members to communicate and collaborate easily and securely.
Moreover, the tool also sends a notification via SMS and email for each action performed by the team members – to all the associated team members.
And the best part is that – the receiver can reply directly from the email itself, which automatically reflects into the software.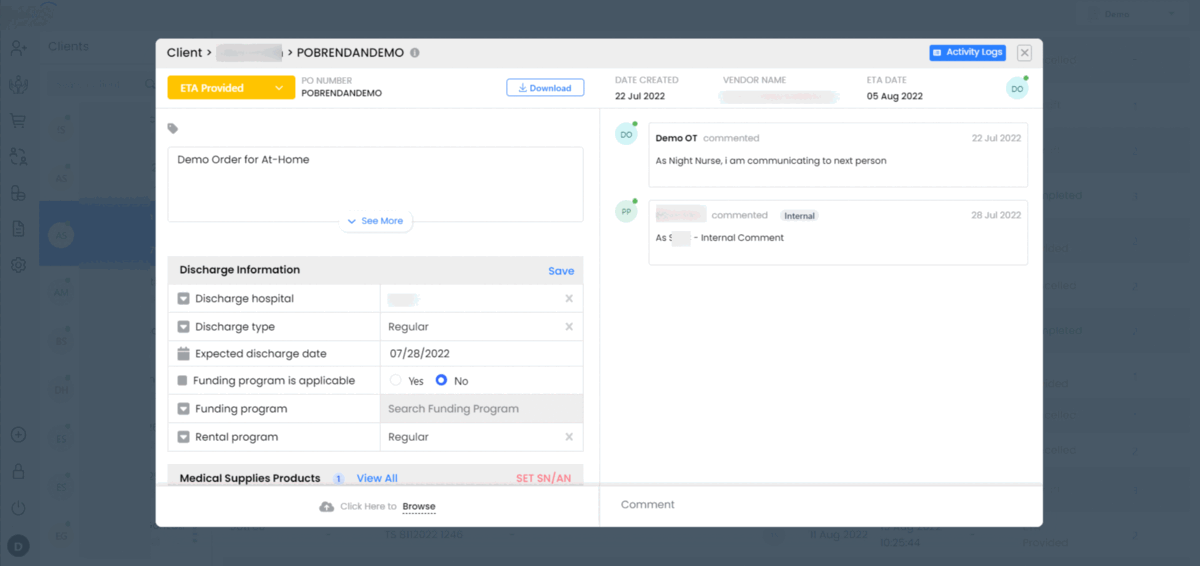 8. HIPAA-compliant task management
Using it, you can easily assign, edit and manage the task of your internal and external team members.
And there is a dashboard from which you can also see all the task you have assigned to your team members and their status.
In fact, there is a chat box from where your team members can communicate in case of any doubt regarding tasks.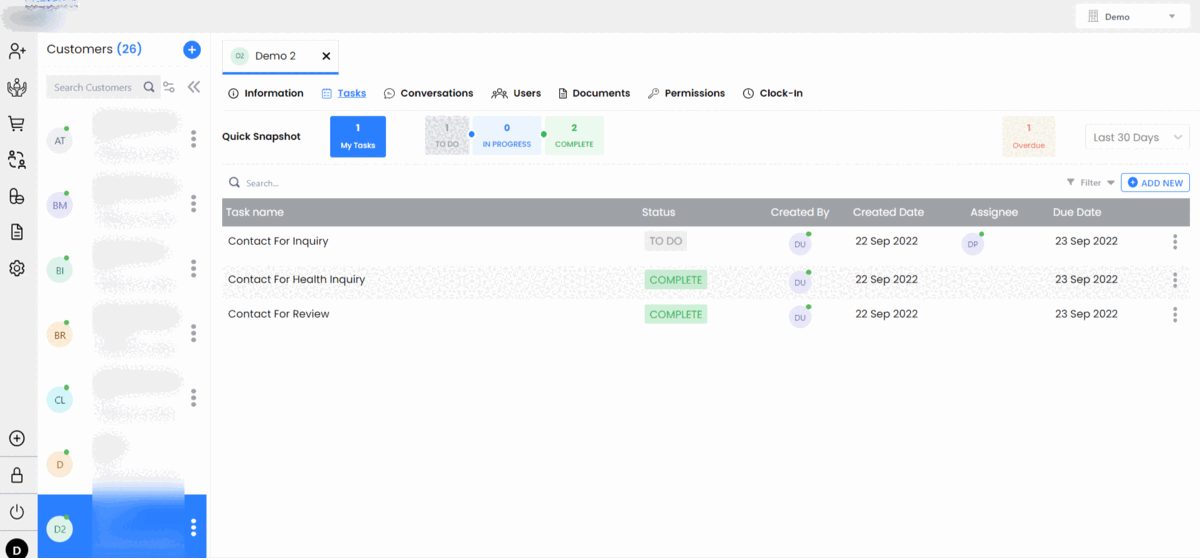 What makes our HIPAA-compliant project management tool the best in the market?
It's white-label software.
Meaning, the base is ready but before handing over the product to you – we do customization on top of the base as per your unique branding and workflow requirements.
Because we want to deliver the best-in-class product that fulfills all your healthcare project management needs.
Thus, we take a maximum of 60 business working days to deliver the customized software.
It's specifically designed for the healthcare industry.
Because in healthcare, jack of all trades (like SaaS products) doesn't carry out the value that an organization strives for.
It comes up with multi-user architecture.
Means, separate portals for master admin, his/her internal team members, external users and their associates too.
Its pricing model is something that delivers you best ROI
As a healthcare IT company, we are familiar with how SaaS products are stealing money from healthcare organizations.
They follow pay-per-user on a monthly and yearly basis pricing model.
And this business model costs healthcare settings a lot of money – at the same time, doesn't fulfill their respective operational needs.
(For example, they charge a minimum of $10/month/user for basic features. So, if you have a team of 20+ healthcare professionals, you'll end up paying $200/month for simple features).
In fact, the moment you stop paying – the next minute you'll not be able to use their product. It is like Netflix.
But here is how our pricing model delivers peace of mind in all senses!
Pay one-time licensing fees and get lifetime usage rights for an unlimited number of users
Customize the tool as per your unique workflow and branding requirements with just nominal hourly-based development fees
Complete control over the software as we host the software on your own server
In case you're wondering, explore the real screenshots of our HIPAA-compliant project management tool.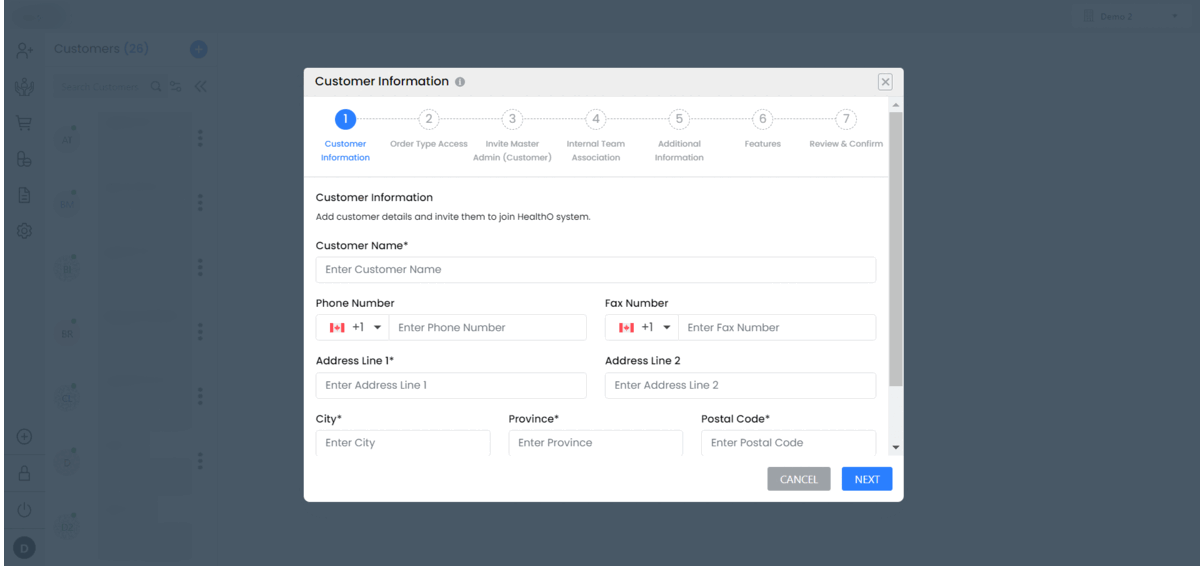 FAQs about our white-label HIPAA-compliant project management tool
1. Are there any hidden costs associated with the software?
There are no hidden costs, plans or packages. Just ultimate transparency.
Because we don't believe in selling software. We strive to sell clinical experience and peace of mind (whether it's about features or costs).
2. Can I purchase the source code?
Yes. Why not!
But, the source code ownership will cost you nearly around custom development.
So, we recommend you first try the product for almost 6 to 9 months.
Because it'll help you evaluate the performance and outcome of the software.
And if it suits you, you can purchase the source code in future.
For now, we will host the software on your server so that you will also have a certain level of control and peace of mind.