Dentist Practice Management Software: 5 FAQs by International Dental Practitioners & Our Answers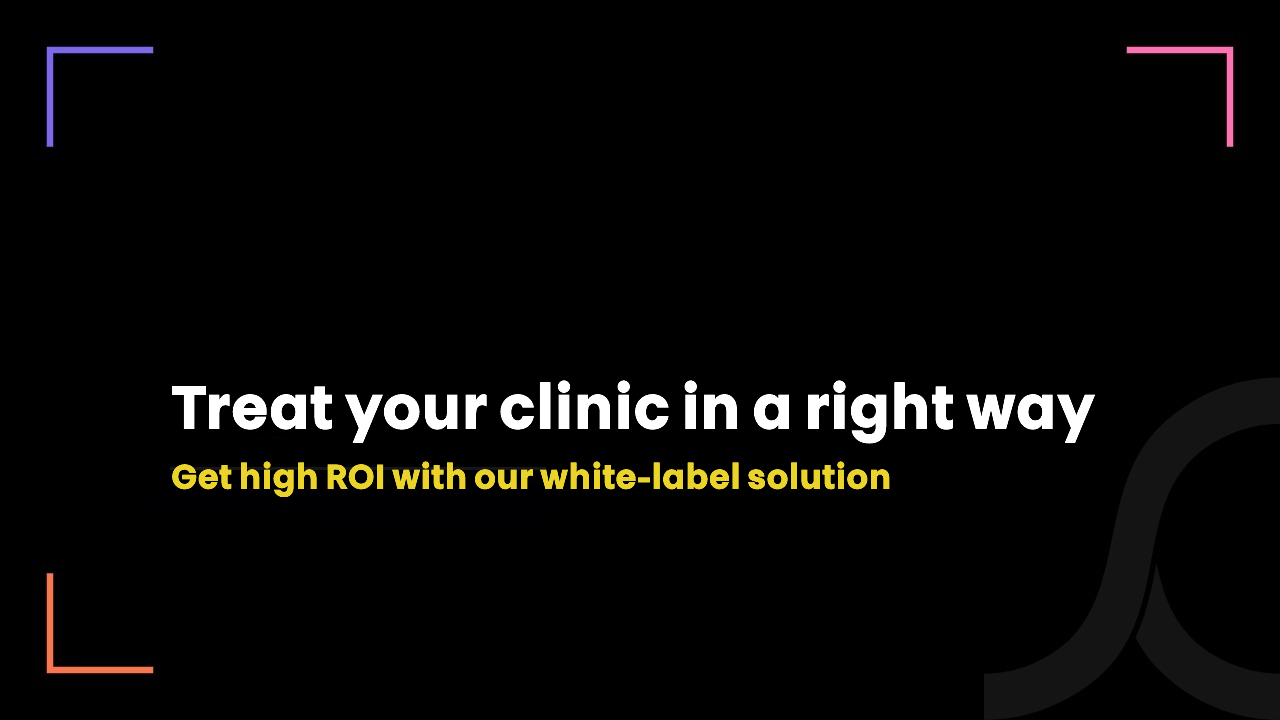 2 weeks ago
We have been entertaining the healthcare industry for 8 years.
From then to now, we always aim to establish a strong relationship with healthcare professionals.
A few days ago, a dentist named John contacted us regarding practice management software.
He wants to make his dental clinical practices faster and more efficient along with high ROI.
So, he asked tons of questions from business to technical and compliance.
After addressing all his questions regarding dentist practice management software, he told us one thing that pushed us to write an entire blog regarding the discussion.
John said: I'm not the only one who has these questions! I'm also asking questions on behalf of almost 30+ international dentists.
He was a member of one of the large dentist communities on a global scale.
So, we decided to share the entire discussion in order to help those who have similar questions like John and other practitioners.
Means, if you want to implement or build dental clinic practice management software, this blog is for you.
Dentist practice management software: 5 FAQs by a clinic practitioner
If your question is not covered in the blog then you can reach us and we will connect with you in just 3 to 6 hours of time.
And at the end of the blog, there is a surprise for you!
Question-1: How does dental practice management software improve clinical practices?
Answer: A traditional practice comes up with tons of paperwork that consume a lot of time and effort.
Furthermore, with a manual process, there is a high possibility of errors which is costlier for you and life-threatening for the patients.
But with dentist practice management software, you can avoid the hassle of paperwork and errors.
What's more, you can easily manage several administrative and business-related tasks in one place.
For instance,
From appointment scheduling to billing and invoicing, you can manage every small task just using a single software.
This way, it saves your valuable time and ensures high operational efficiency.
Question-2: What includes in the dental clinic practice management software?
Answer: Everything!
From patient to your finance practices, you can get everything in one place.
In case you are wondering, below are practices you can perform by using the software.
Online appointment booking
ePrescription and medical notes
Question-3: Can I integrate EMR/EHR and other software?
Answer: Why not!
You can integrate any tech solution you want with dentist practice management software.
And that's the best thing you can do to improve the performance of your dental practices along with ROI.
However, EMR/EHR integration is complex, especially for those who are not healthcare-specific IT professionals.
Because they are not familiar with how to achieve interoperability standards.
It is the ability of the two systems to exchange or transfer data precisely and seamlessly.
Means, if there is any lack of interoperability, it will result in high numbers of manual errors.
Question-4: What should I choose? Custom or SaaS?
Answer: Custom is a good choice. But it also has some drawbacks.
For instance,
To develop a dentist practice management from scratch, you first need high investment capital.
Custom development takes more time to deliver. Means, you need to wait for months or sometimes a year.
On the other hand, SaaS solution is only affordable for the short term.
You have to pay on a monthly or yearly basis if you use any SaaS platform.
Once you stop paying for a subscription, the next minute your usage right will be taken.
Most importantly, you are not the complete owner of the app so you have to pay extra for each feature you need.
Meaning, it gives you zero flexibility and transparency in usage.
What's more important, there is no surety whether the software is compliant with all the data privacy laws or not.
Last but not least, it is not built as per your needs.
So the most workable solution here is our white-label dental clinic practice management software!
Question-5: What are the benefits of white-label dental clinic practice management software?
Answer: We have come across a scenario where healthcare providers don't have the capital for custom solutions.
On the other hand, they also don't want to go for third-party software as they are aware of its low-grade outcomes.
At that time, we offer our white-label solution.
It is a ready-made code that we customize as per your needs and hand over to you within 45 days.
No monthly charges. Just a one-time fee.
Ultimate transparency and flexibility are what we offer in our white-label solution.
And here is a surprise we talked about earlier.
A glimpse of our white-label dental clinical practice management software!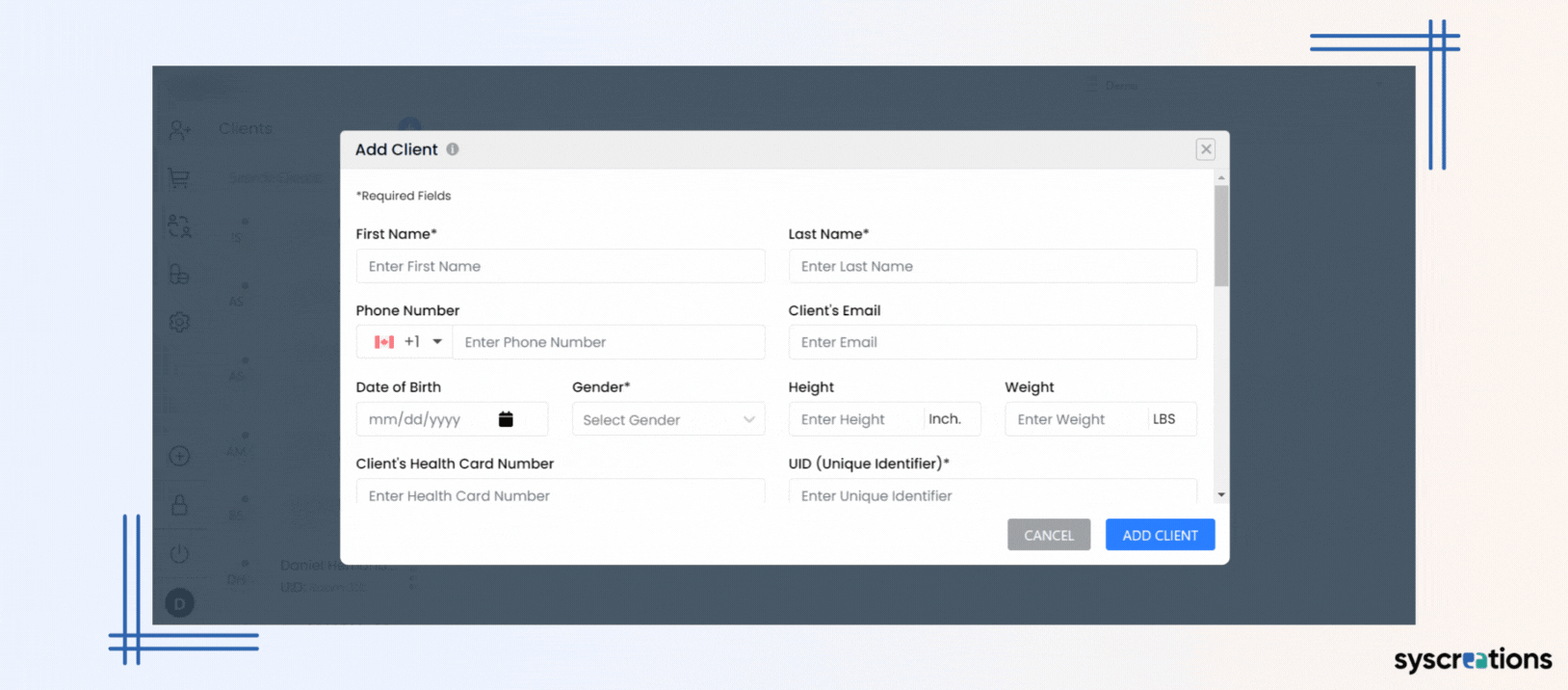 So, if you want to acquire our white-label dentist practice management software, let us know your interest. We will get back to you within 2-6 hours and give you a live product demo.