How to Start a Telemedicine Business or Program in Canada? | A Roadmap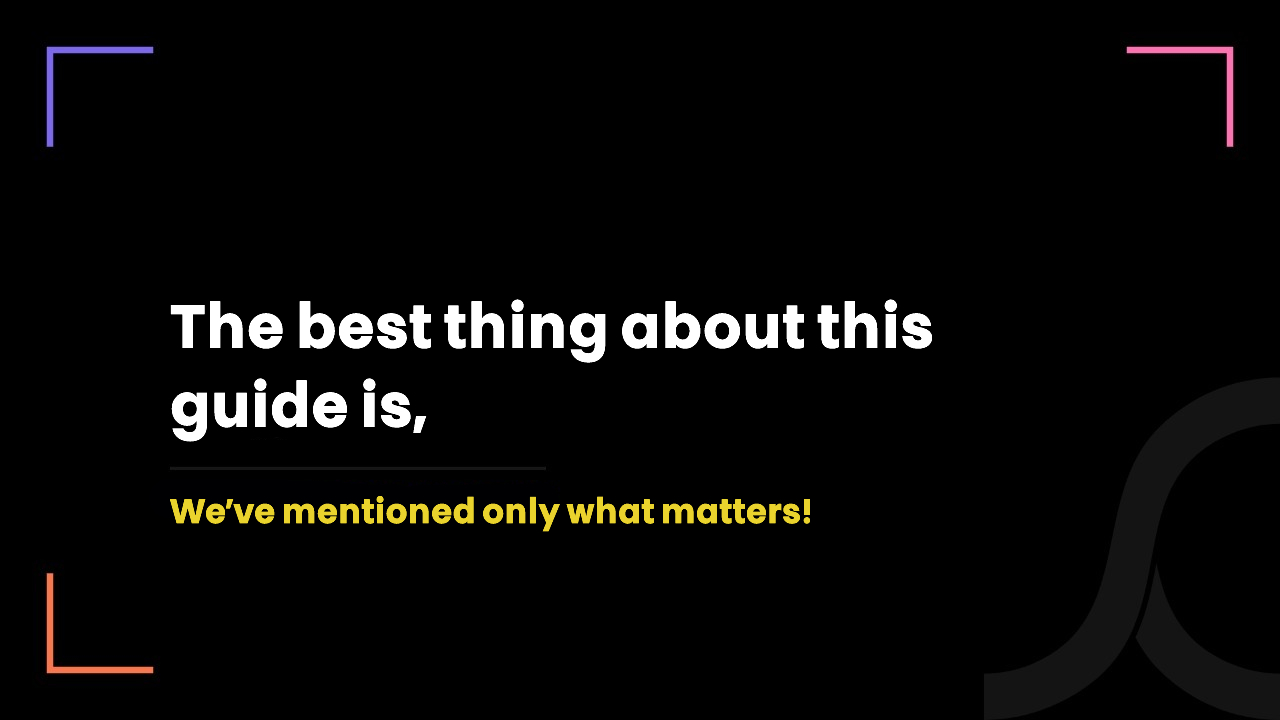 3 months ago
Between the busy schedules of people and the COVID-19 pandemic, the telemedicine business is addressing primary healthcare issues.
In simple words, it helps healthcare specialists to deliver more convenient care for patients' versatile needs, at any time, anywhere.
As a result, telemedicine is rapidly expanding its reach in the healthcare industry.
So, if you want to start a telemedicine business in Canada, you're in the right direction.
We are an Ontario-based healthcare-focused IT company.
We completely understand the healthcare IT industry because it is the only thing we have been doing for over 8+ years.
With our healthcare-specific knowledge and outcome-driven approach, we help healthcare start-ups, hospitals, clinics, businesses, and individual professionals to build a more profitable digital healthcare solution.
So, in this blog, we have classified the entire process that will simply help you in starting your own telemedicine program in Canada.
A Roadmap to Starting a Telemedicine Program in Canada 
Business Overview
To start a successful telemedicine platform, business understanding is the most essential aspect.
Why?
Because it allows you to
Make crucial business decisions
Find new business opportunities
Prevent business failure
To accomplish that, here is the entire process we pursue as a healthcare IT company.
1. Comprehensive Market Analysis
As per the reports, "Telehealth is projected to be $266.8 billion by 2026".
To stay ahead of the competition, a complete market analysis is the most essential part.
It simply enables you to understand your potential customers and competitors.
Hence, we do comprehensive market research that minimizes your investment risk which includes,
Identifying your potential customers
Understanding the market needs and trends
Knowing the competitors' strengths and weaknesses
Analyzing the buying habits of the customers
2. Choosing the Business Model
An ideal telemedicine business model performs an important role to attract new investors and potential customers.
Thus, we create a business model that gives your telemedicine business a competitive edge in the market, leading to promising business returns.
To accomplish that, here is the process we use for the telemedicine business model.
Identifying the key partners and suppliers to minimize the investment risks
Analyzing the key area to build a strong relationship with the users
The understanding of the value proposition that simply helps you build the most effective telemedicine business
Creating key activities for distribution channels and revenue streams as per the value proposition
Identifying the definitive key resources as per the key activities
Creating a cost structure that includes expenses of – resources and activities
3. Finance Planning
For the telemedicine business, short-term and long-term financial planning is must-needed.
It includes
Your business goals
The need for resources
The budget for resources
Team requirements
Financial risks
Here is the entire list for financial planning.
Recognizing the current and future goals
Creating a definitive strategy to achieve goals which include capital investment, resource planning, and team expansion
Developing the relevant cash flow and management
Understanding financial risks possibilities and creating a definitive solution for that
Identifying the break-even point (BEP) to create a more profitable business strategy
4. Team Building
When it comes to telemedicine, patient care experience is the most crucial thing.
Therefore, an adequate and superior team-building strategy is a must!
It includes an operation management team, healthcare IT experts, and medical experts.
The team-building process includes,
Identifying the requirement of the team as per the business goals
Selecting the right candidate as per the needs
Maintaining the workforce
On-demand staffing for the healthcare IT experts
Providing on-going coaching
Analyzing the current and future resource requirement
Technology Overview
To start a telemedicine business, technology selection is another critical aspect.
Choosing the right technology helps you build a more comprehensive business presence and saves you valuable time and money.
You can select a mobile app or web app to start a telemedicine business.
Explore the below image to understand the best option for your telemedicine program between the mobile app and the web app.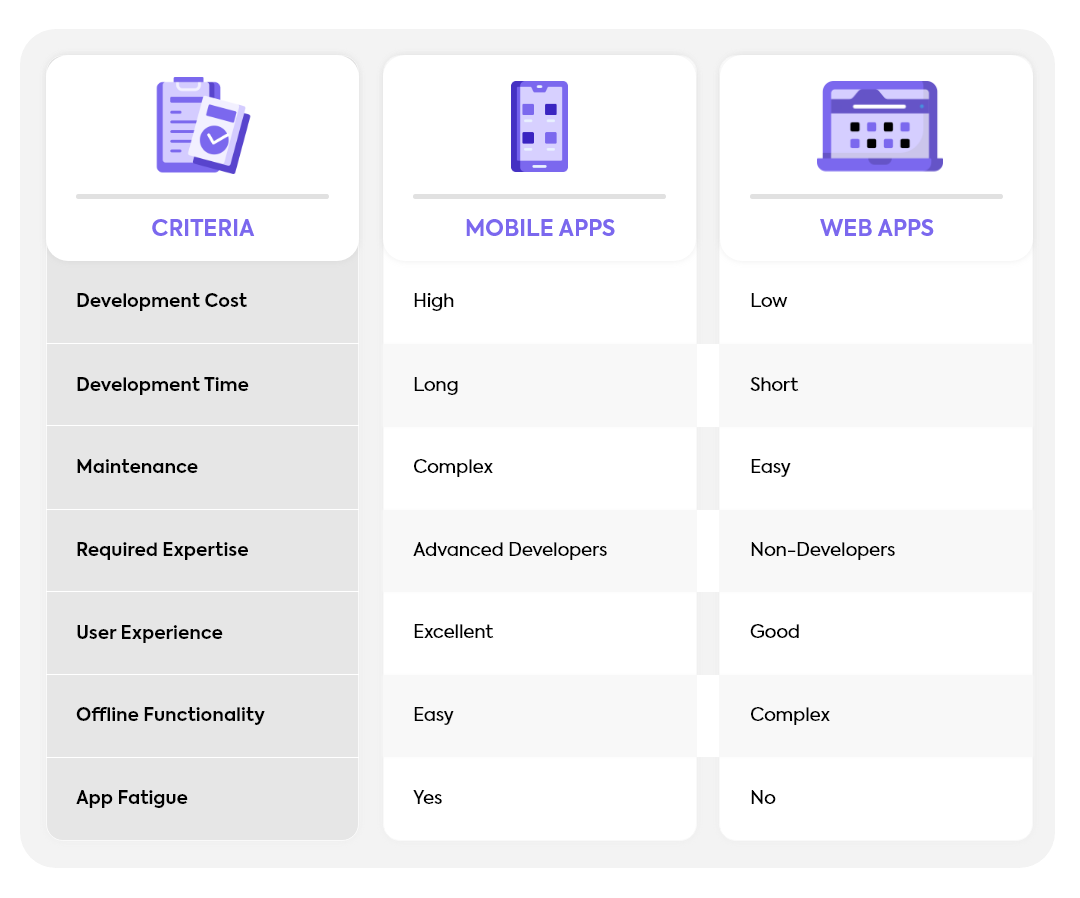 Whether you want a mobile app or web app, we have four options for you.
1. White-label Telemedicine App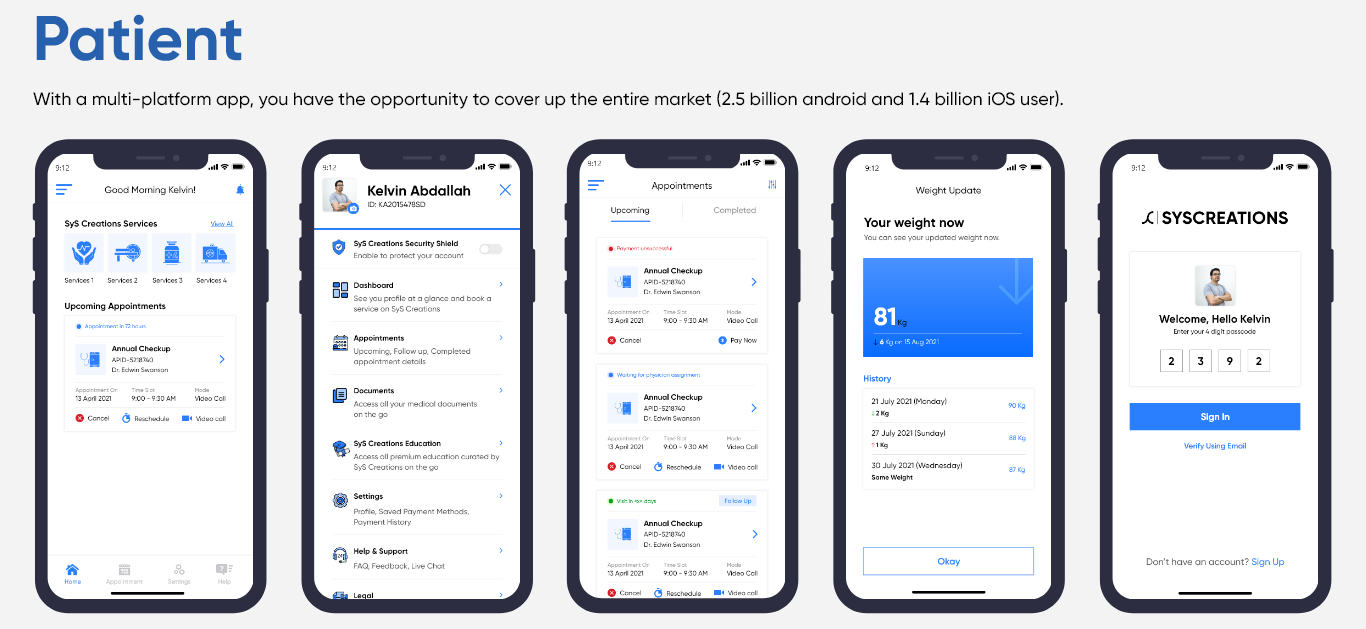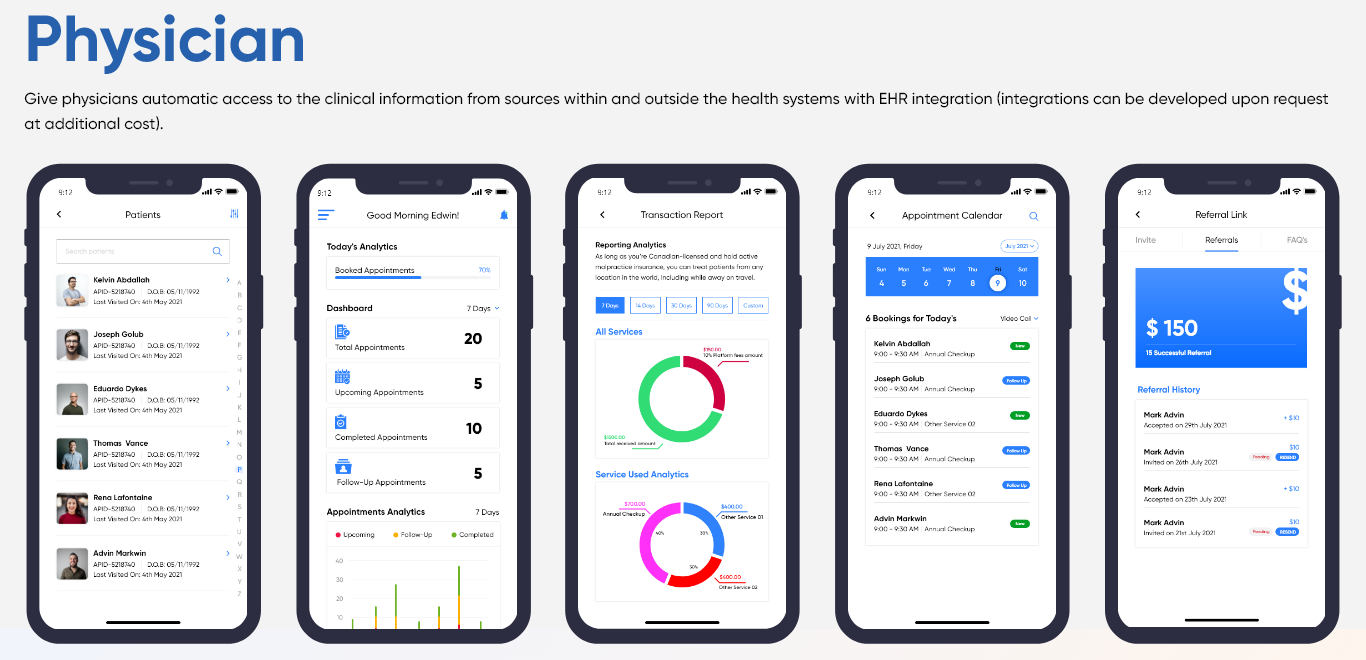 White-label telemedicine apps are favorite among healthcare start-ups because it needs a low investment cap.
Additionally, it requires very less time and effort for the development process.
Our white-label telemedicine app includes,
Feature modification and customization as per your business objectives
HIPAA/PHIPA/PIPEDA compliant
Built-in fax solution as per the compliance laws
OHIP and MSP-covered virtual visits
Explore our: White-label telemedicine app in detail
2. Custom Telemedicine App
If you want an exceptional design and feature set in a telemedicine platform, a custom app is a superior solution for your business.
For custom telemedicine apps, we deliver future-ready tech solutions as per your business requirements.
As a healthcare IT company, we believe development is not only about coding.
We follow an outcome-driven approach for custom app development solutions.
In other words, we only do coding 20% of the time, the rest 80% includes – discovery, documentation, UI/UX design, QA testing, compliance audit, pilot, launch, and ongoing technical support.
3. Clone Telemedicine App Development
For healthcare start-ups and small businesses, clone app development is the ideal solution.
The reason is that it does not require high capital investment and takes less time for the development process.
With our clone app development solution, you'll get,
Fresh and outstanding UI/UX design
30% new feature in comparison to the original app
The future-ready tech stack
Adequate QA testing
Explore our: How to build a telemedicine clone app?
4. Telemedicine Source Code
It's a pre-written source code that simply allows you to launch the app in the market by skipping the entire development process.
You will receive this source code with full ownership of the usage and can customize the code as per your requirements
Explore our: Telemedicine app source code
Compliance Overview
When it comes to healthcare, patient health data is the most crucial aspect and it is your responsibility to protect it.
If you are planning to start a telemedicine business, make sure your telemedicine platform obeys all the compliance laws.
In other words, to save your telemedicine business from fines and lawsuits, a compliance audit is a must-require process.
For that reason, we have compliance specialists that are qualified enough to deal with every compliance law process.
1. Provincial Healthcare Privacy Laws
Healthcare privacy laws vary in Canada as per the province such as,
Based on your business terrain, you have to comply with these laws to avoid fines by privacy commissioners.
2. Federal Law
PIPEDA (Personal information protection and Electronic Documents Act) is the federal-level privacy law of Canada.
The law specifies how private organizations are supposed to gather, use, and distribute patient health records for commercial activities.
3. PIA and TRA
PIA (Privacy Impact Assessment) and TRA (Threat Risk Assessment) are risk management practices to find the vulnerability.
PIA discovers the vulnerability in your entire organization which includes – software, apps, systems, policies, business relationships and business processes.
While TRA only reveals the privacy risks of the software.
Furthermore, PIA is only mandatory in the Alberta province. But, if you want to protect the patient data and avoid a privacy breach, you should carry out a PIA regardless of the province. 
Explore our: PIA and TRA service
4. OTN Certificate
The Ontario government made it mandatory for all the virtual care solutions to be verified by the OTN (Ontario Telemedicine Network).
OTN is an independent organization funded by the Ontario government. Furthermore, it is the largest telemedicine network in the world.
The primary focus of the OTN is to improve the access to care for both patients and healthcare professionals.
To operate your telemedicine platform in Ontario, you have to own a telehealth platform certified by OTN. 
Explore our: OTN verification for virtual care solution
So, are you Willing to Start a Telemedicine Business in Canada? We're Canadian Telemedicine Masterminds
:)