How this Toronto-Based Startup, League, Became 2022's First Healthcare Unicorn of Canada?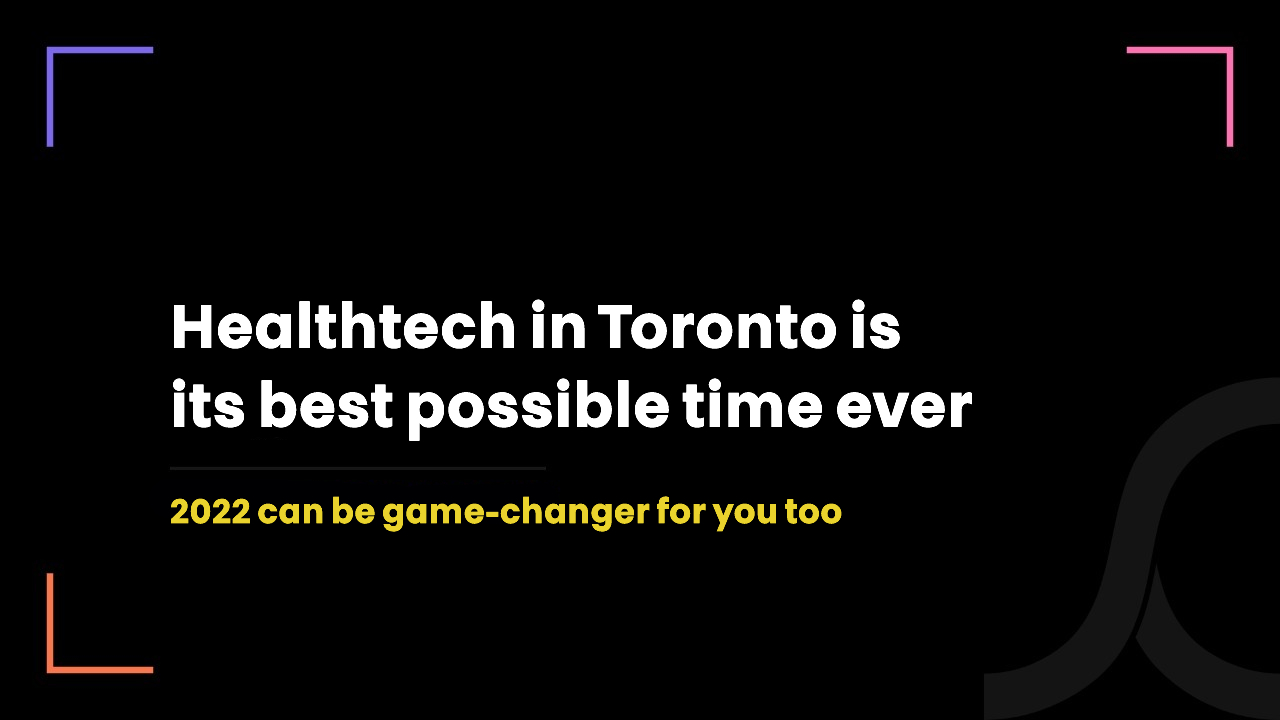 2 years ago
It's time to shift from volume-based to value-based healthcare services to meet the demand of growing consumerism in the healthcare industry. And thus delivering personalized digital healthcare experiences is becoming more critical to improving patient engagement.
The fact has been well mapped by Michael Serbinis, CEO and Founder of League in 2014 and therefore he started focusing on the future of healthcare– "How to deliver better experiences to the digital healthcare consumers and drive patient engagement."
League's funding information
The healthcare startup recently raised USD 70 million in new financing through anonymous sources, reaching its total funding at over USD 140 million. The company now holds a market value of USD 850 million or CAD 1.1 billion making it Canada's newest tech unicorn in the digital healthcare sector.
Let's explore more about its journey to become the first healthcare unicorn in Canada in this new year.
The Toronto-based healthcare startup was first launched in 2014, by the serial entrepreneur Michel Sebinis with the other two co-founders Dan Leibu and Dan Galperin. The initial idea was spared by the inefficiencies in the healthcare system.
In 2016, the League raised USD 25 million in series A funding, through partnerships with insurance companies and employers like Uber, Shopify, and Unilever.
In 2018, League raised CAD 62 million (about USD 47.1 million ) in series B funding. The round was led by investors that include, TELUS Ventures, Wittington Ventures, OMERS Ventures, Infinite Potential Group, RBC Ventures, BDC Ventures, and more.
You must also read:
About League
League is the Digital Health and Wellness platform, with the vision to make the future of healthcare: consumer-centric, personalized, preventive, and always on.
The startup recognized that health benefits are among the top three priorities for the person searching for a job in the US, Canada, and Western European nations. On the other side, for employers healthcare is the top expense that needs to be reduced.
Therefore, it provides a platform for employers and healthcare providers to deliver personalized healthcare experiences to their employees or patients with a cost-efficient approach.
It has developed an end-to-end platform that works on the top of healthcare provides and enables employers and HR managers to offer competitive solutions to the employees.
The best thing about League is, it helps its clients to analyze how their healthcare plans are performing and to see the healthcare benefits they are offering are actually improving employees' morale.
Top problems League solves
League claims to power up the digital front door of patient care. Utilizing its cutting-edge platform, it enables healthcare providers to build digital experiences for their patients that improve patient care and patient satisfaction.
It helps providers in so many ways.
It does not deliver any value to a healthcare provider if the app he is using for patient care does not showcase his own brand. League understands the importance of brand. Thus, it allows providers to have digital assets with their brand logo and theme on it.
Customizable and future-proof
League's platform is completely customizable and future-proof. Meaning, users can add features as per their needs and market trends to keep up with the rapid change the market would be experiencing in the future.
League's platform can easily be integrated with any existing platform healthcare providers have been using. Such an ability drastically reduces the time-to-market and results in high ROI.
Some other Toronto-based healthcare startups you should consider in 2022
Toronto is known as the health tech capital of Canada with many large and medium scale healthcare startups transforming the global healthcare industry.
The following are the top 3 of them.
AlayaCare is the most popular Canadian healthcare startup headquartered in Toronto. It is actively targeting the senior care industry of both Canada and the USA with its robust cloud-based home healthcare management software.
You must read: Why did AlayaCare acquire Delta Health Technologies?
When it comes to telemedicine in Canada, Maple dominates the entire virtual care space. Founded by the physician himself, Maple enables patients to connect virtually with physicians within minutes without leaving their homes.
Maple has so far raised more than CA$90M in seed, venture, series A and series B rounds combined. Maple has recently expanded to the mental health market by rolling out new programs and app features.
Felix Health is the market leader in online prescription renewal and delivery services. It solves some of the very common healthcare challenges of people in three categories - sexual health, daily health, and mental health. In addition to this, it delivers the pills related to these 3 healthcare categories to the doorstop of users.
You must read: How to start a healthcare startup like Felix Health?
Why are we sharing this all with the next level of excitement?
Well, we're an Ontario-based healthcare-focused IT company that only deals with healthcare IT projects.
We have the vision to revolutionize healthcare and make it accessible to everyone by utilizing the technology.
So, whenever we hear funding news of any Canadian health tech startup, we can't stop ourselves from celebrating their victory.
After all, it's not about whether they are our clients or not, they are ultimately contributing to our healthcare ecosystem!