Insights into Canada's Specialty Pharmacy Market: Trends and Forecast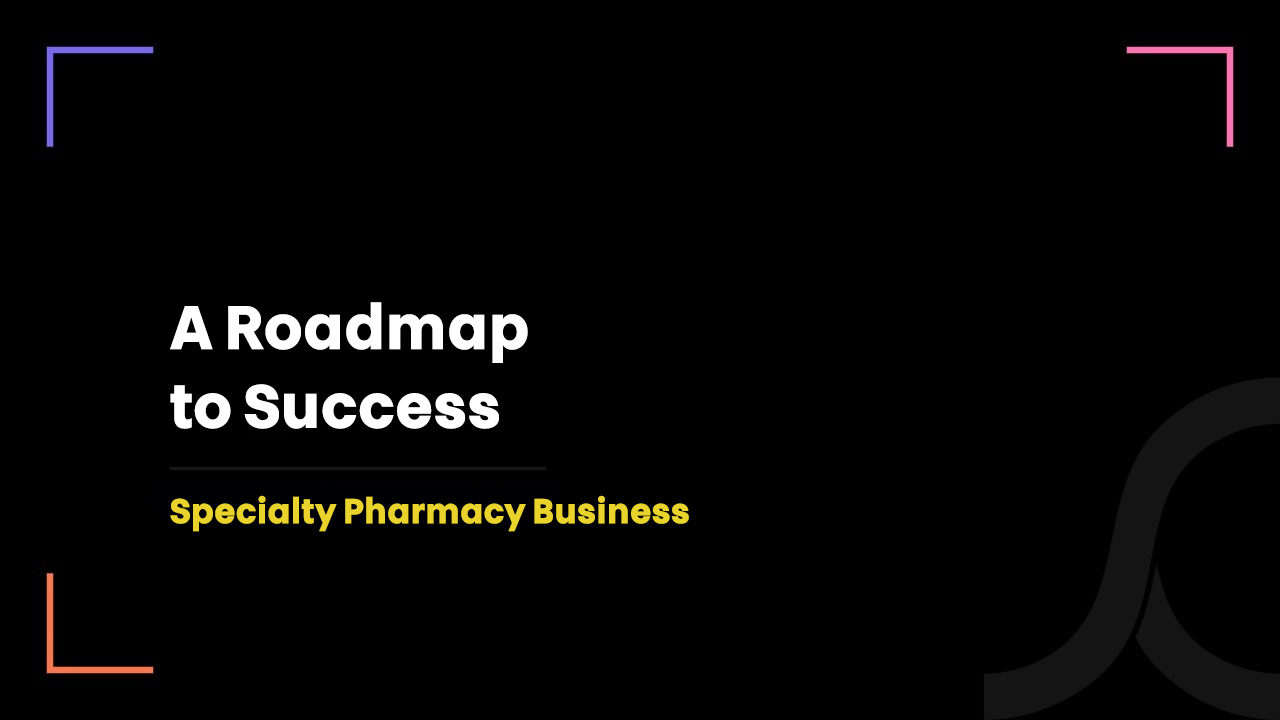 3 months ago
The Canadian specialty pharmacy market has witnessed remarkable growth over the years.
It has opened the doors for entrepreneurs.
With an increasing demand for specialized medications and a growing aging population, starting your own specialty pharmacy in Canada can be rewarding and impactful.
The Canadian Specialty Pharmacy Market
The Canadian specialty pharmacy market is expected to grow at a CAGR of 11.3% and reach USD 14,192.50 Million.
Specialty pharmacies cater to patients with complex and chronic conditions requiring specialized medications.
It offers a wide range of services such as
Medication dispensing
Therapy management
Patient education
Comprehensive care coordination
Factors Driving the Growth of Specialty Pharmacy
1. The Rise of Chronic Diseases
Chronic diseases are rising in Canada like
Cancer
Autoimmune disorders
Multiple sclerosis
Rare genetic conditions
Specialty pharmacies play a crucial role in providing patients with access to specialized medications and ensuring proper management of their conditions.
2. Aging Population
Canada, like many developed nations, is experiencing a demographic shift with an aging population.
As the population age, their healthcare needs become more complex.
It often requires specialized medications.
Specialty pharmacies are well-positioned to meet these unique requirements and deliver tailored care to older adults.
3. Technological Advancements
Rapid advancements in technology have revolutionized specialty pharmacies.
The efficiency and effectiveness of specialty pharmacy operations have observed a significant improvement with innovative digital solutions like
4. Increasing Focus on Personalized Medicine
The healthcare industry is moving toward personalized medicine, where treatments are tailored to an individual's genetics, lifestyle, and unique health profile.
Specialty pharmacies play a crucial role in delivering personalized care by providing specialized medications and closely monitoring patients' responses to treatment.
5. Supportive Regulatory Environment
The Canadian government has recognized the importance of specialty pharmacies in delivering quality care to patients with complex conditions.
Regulatory frameworks and policies have been developed to
Ensure patient safety
Facilitate access to specialty medications
Encourage the growth of the specialty pharmacy market
Key Factors to Consider When Entering the Specialty Pharmacy Business
Considering the remarkable growth of the specialty pharmacy market in Canada, this might be the perfect time for you to start your specialty pharmacy venture.
1. Comprehensive Market Analysis
Before diving into the specialty pharmacy market, conduct thorough market research to
Identify untapped niches
Assess potential competition
Understand the needs of your target audience
This analysis will help you craft a unique value proposition and differentiate your pharmacy from competitors.
2. Building Strong Partnerships
Collaborating with pharmaceutical manufacturers, healthcare providers, and insurance companies is crucial for success in the specialty pharmacy industry.
Establishing strategic partnerships will enable you to secure competitive pricing, access a diverse range of specialty medications, and provide holistic care to patients.
3. Focus on Patient-Centric Care
Differentiate your specialty pharmacy by placing a strong emphasis on patient-centric care.
Employ highly trained pharmacists and healthcare professionals who can provide
Personalized counseling
Therapy management
Ongoing support to patients
4. Embrace Technological Solutions
Use technological advancements to
Streamline operations
Enhance patient engagement
Optimize medication management
Implementing robust electronic health records, telehealth services, and data analytics will help you to deliver efficient and effective care, improve patient outcomes, and drive growth.
5. Compliance and Regulatory Requirements
Your specialty pharmacy must comply with all regulatory requirements and maintains the highest standards of patient safety and data security.
Stay updated with evolving regulations and industry best practices to ensure adherence and build trust among patients, healthcare providers, and regulatory authorities.
Leverage Our Specialty Medicine Software Solution and Kick-start Your Specialty Pharmacy Business
We, at SyS Creations, have developed software dedicated to specialty medicines.
You can manage your vendors, suppliers, partners, distributors, and staff all from this software.
Yes, from a Single Software.
Take a look at some of the notable features and benefits that this solution offers:
Reminders for automated refill orders
Ensures timely medication restocking
Streamlined prescription refills through automated processes
Renewal reminders for prescriptions
Eliminates the risk of expired medications
Seamless integration with PBMS and partner software
Facilitates efficient data exchange
Automated order placement in national and international partner software
Simplifies cross-border operations
Real-time updates on tracking details
Provides visibility into the delivery process
Limited medication visibility
Maintains confidentiality and security
Automated emails and notification alerts from your pharmacy
Keeps patients informed
Order sets designed to meet specific requirements
Optimizes efficiency
Detailed reports showcasing saved costs
Helps you track financial benefits
No limitations on the number of partner pharmacies
Enables expansive collaborations
Customizable discount rates for each partner pharmacy
Fosters flexibility and negotiation
The best part about this solution is
You can get it tailored according to your pharmacy's unique requirements.
We're working in the healthcare industry for almost a decade.
Our team is working in this sector from the day they started their careers.
With our dedication to the healthcare industry, you won't have to worry about compliance and regulations as we've got hands-on experience working on multiple healthcare projects.
Being a healthcare-dedicated company, we only accept healthcare projects and we're proud of it.
If you want to build your specialty pharmacy business, getting a software solution is the first step you may need to take.
We would be happy to assist you in starting your business. Fill out the contact form and our team will connect with you in two business days.