Child Mental Health Startups: Crisis, Market & Tech Overview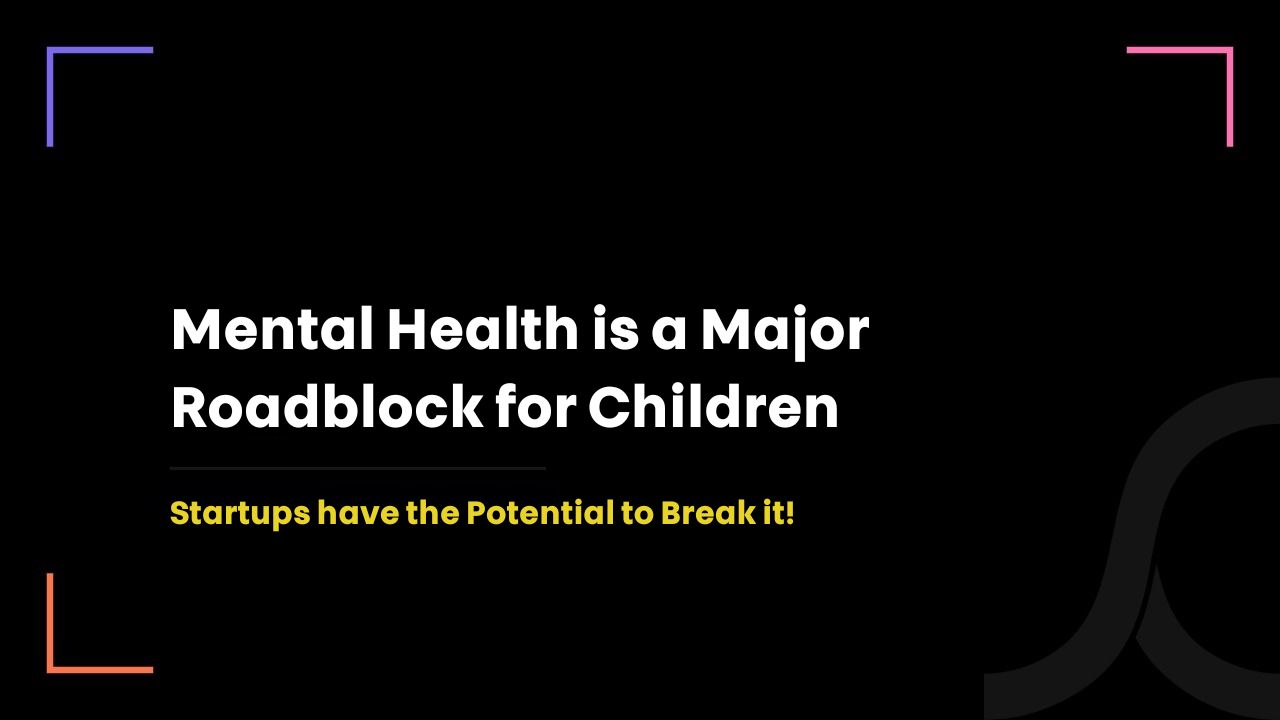 3 weeks ago
"A child's mental health is just as important as their physical health!"
The old-age healthcare ecosystem is painful.
At the same time, costly and time-consuming.
Parents whose kids require ideal mental health care are familiar with these scenarios.
The poor mental health of children is a prominent crisis that needs to be addressed before the situation becomes worse.
Child mental health startups are the only feasible solution here.
Here is the proof.
Child Mental Health Startups are Ranking in Cash!
The poor mental health of the child is a long-been concern especially, in the USA and Canada.
Hence, venture capital funding for mental health startups has exploded in the past two years!
Here is the exclusive data from the Rock Health Advisory.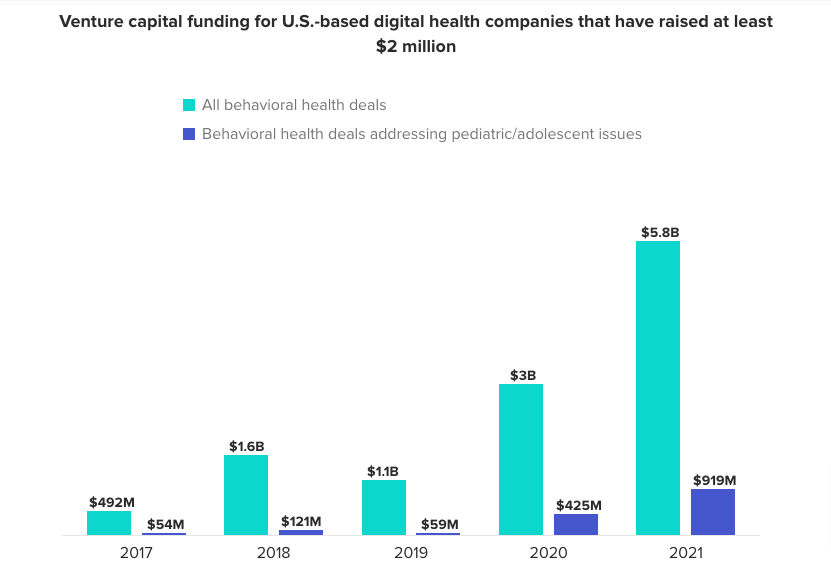 "Venture capital funding for digital behavioral health tools for children and teens ballooned to $919 million in 2021, up from $54 million in 2017 and more than double the amount raised in 2020!"
Still, It's Not Enough to Fix the Crisis! 
The numbers are rising at a rapid pace for child mental health needs.
Here is the image to get a better idea about it.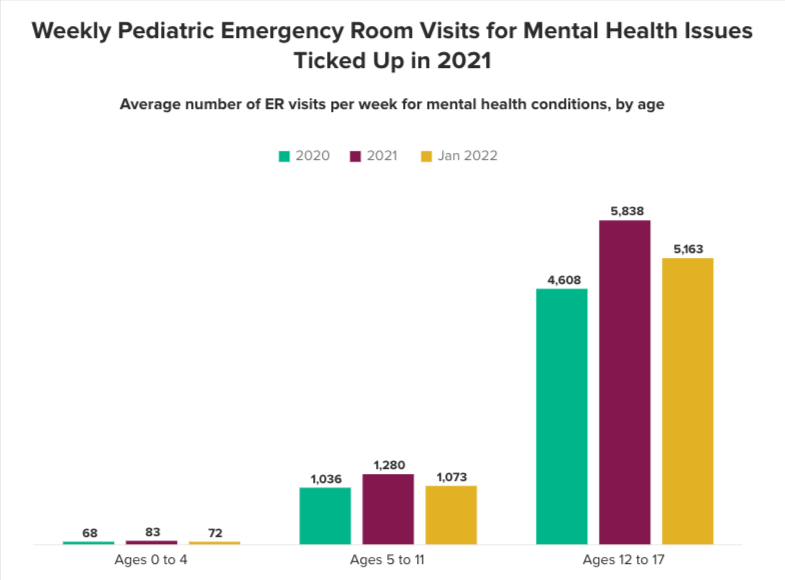 The existing child mental health startups are going to expand their reach in upcoming years as the demands are increasing at an enormous rate.
For instance, Little Otter is offering its digital child mental health care solutions for children under 14 and is going to drive its services from 5 states of the USA to all 50 by next year.
The Market is Profitable, Even For the New Digital Mental Health Startups For Children
As per the reports, "Around 20% of the world's children and adolescents have a mental health condition".
It includes,
Schizophrenia and other psychoses
Dementia and other neurological disorders
Developmental disorders including autism
Post-traumatic Stress Disorder (PTSD)
Oppositional Defiant Disorder (ODD)
Obsessive-Compulsive Disorder (OCD)
Attention-Deficit/Hyperactivity Disorder (ADHD)
You can provide the above care services for the child's mental health using digital health tech solutions.
Explore our useful resources on it:
Technologies You Can Use For Your Child Mental Health Startups
We understand every inch of the healthcare industry.
And as per our healthcare IT expertise, we have listed the top and on-demand technology solutions for child mental health startups.
1. The AI-based Solution to Diagnose Neurological Disorders For Infants
AI-based software solutions aid in identifying the early stages of neurological and respiratory disorders by using their cry sounds.
But is it possible?
Yes!
Can a baby's cry identify neurological disorders? Ubenwa says 'yes' https://t.co/ms6crNV3UV by @amendeznews

— TechCrunch (@TechCrunch) July 25, 2022
A Montréal-based startup Ubenwa is doing the same thing.
It has scored USD 2.5M in recent funding to level up its AI-backed software.
Its smart and robust cry analysis technology holds enormous potential to save the lives of newborns.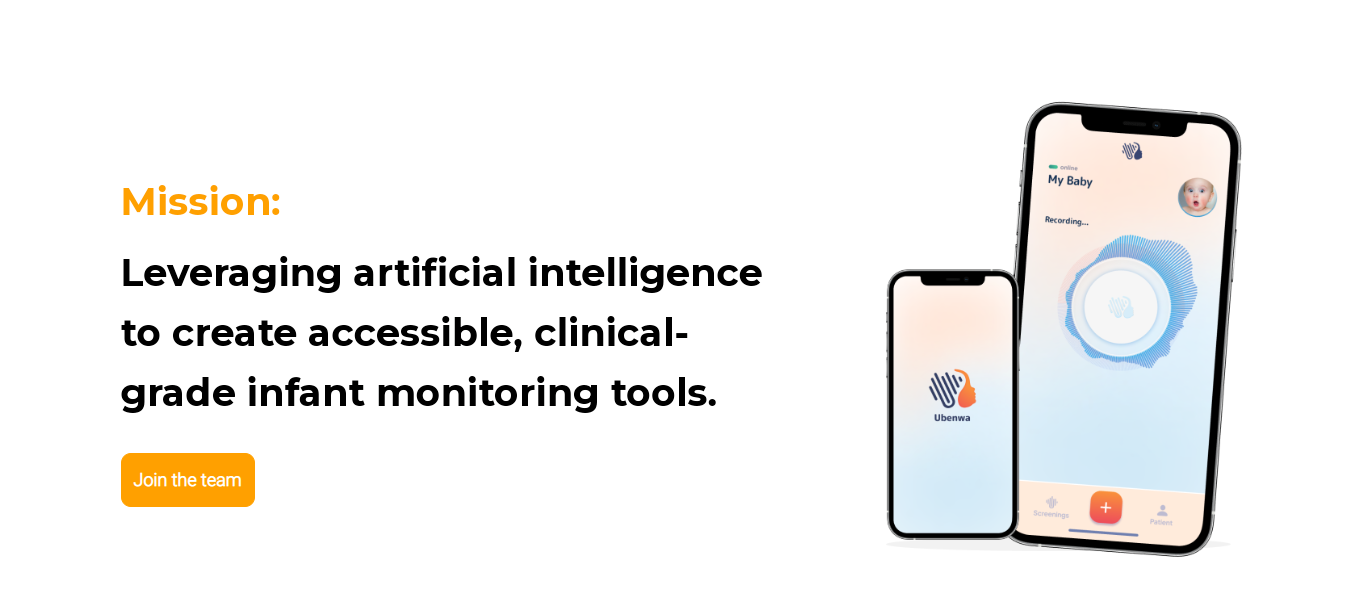 2. IoT Technology
There is no doubt that IoT has the potential to transform every corner of healthcare solutions.
Its ultimate goal is to analyze and share the real-time health data of people or patients.
IoT-enabled apps or software solutions completely help in detecting stress, mood states, behavioural changes and many more other states in children.
Furthermore, mental health specialists can easily analyze the child's real-time mental health conditions at any time, from anywhere with healthcare IoT integration.
The most interesting part about the IoT-backed solutions is that it gives real-time data which can help in clinical research in order to improve care outcomes.
3. Telehealth or Telemedicine
As per Grand View Research, The global telepsychiatry market size was valued at USD 7.74 billion in 2020 and is expected to reach USD 36.30 billion by 2027!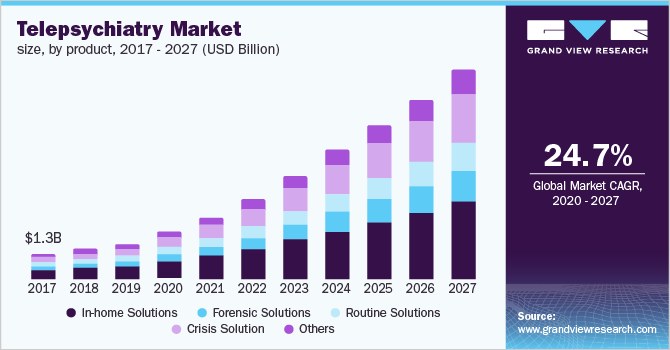 We are familiar with how telemedicine apps have witnessed massive adoption during and after the COVID-19 outbreak.
It is one of the best tech solutions for child mental health startups.
Telepsychiatry apps enables parents to get the best mental care solutions for their children from their comfort zone.
Explore the Top 3 Child Care Startups in Canada and the USA
1. Little Otter
Founded date: 2020
Total Funding: Scored a total of $26.2M in funding over 3 rounds.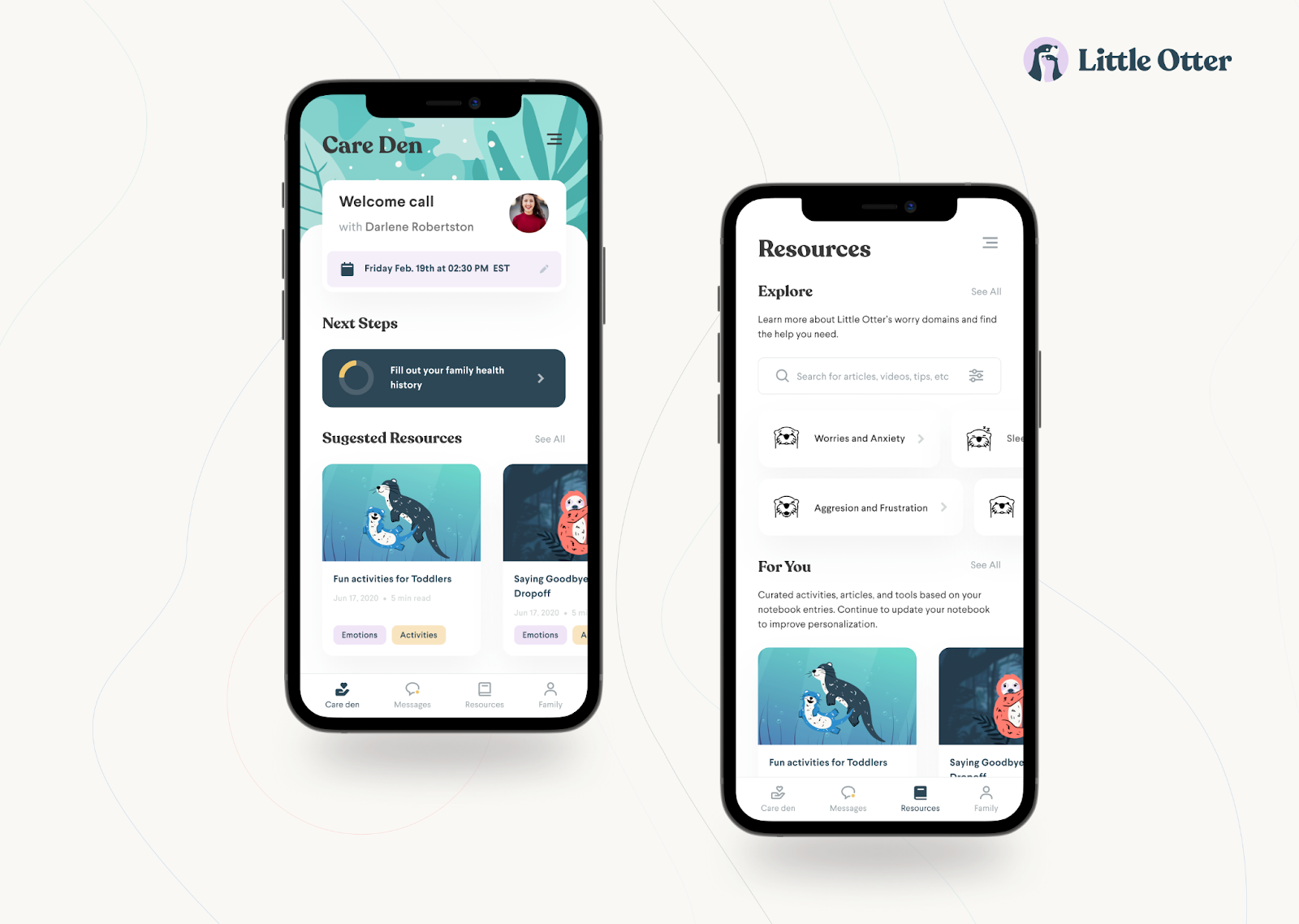 It offers comprehensive mental care solutions for children.
What makes Little Otter special is that it provides personalized care reports and customized care plans.
Additionally, it enables parents to see the progress of their children in just a few clicks.
2. Brightline
Founded date: 2019
Total Funding: Grabbed a whooping $212M in funding over 6 rounds.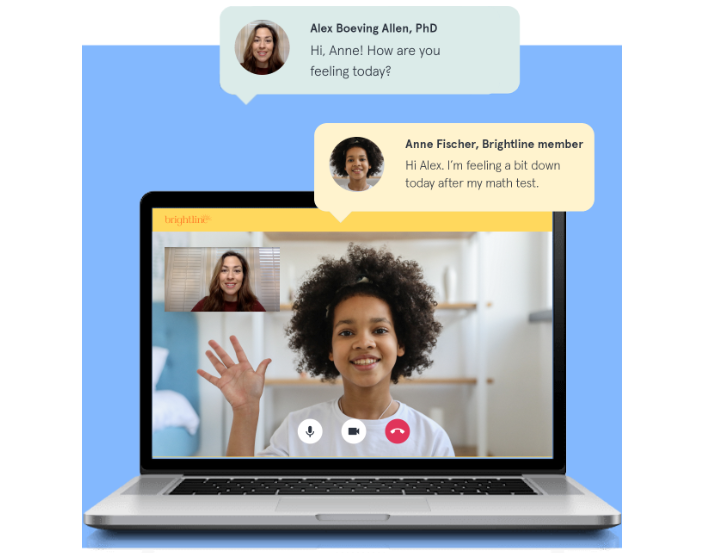 Brightline offers comprehensive support for kids and families in their daily life behavioral and mental health concerns.
3. KidsX Health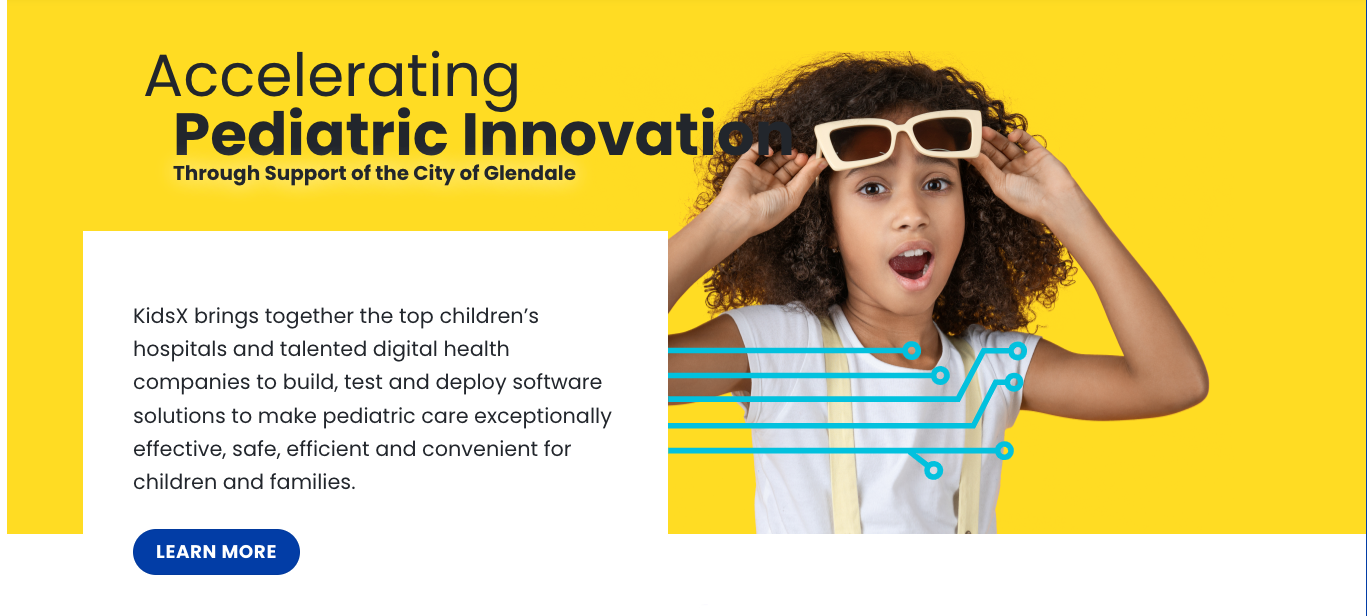 KidsX is one of the largest pediatric-focused digital health startups.
It is transforming the way of delivering pediatric care services.
KidsX offers mental and behavioral care solutions along with helping care providers automate their workflows and care coordination management.
So, if you have the vision to scale up the approach in child care, you're in the right place!
We are Canadian Health Tech Ninjas! We Can Help You with Your Technology, Development, and Compliance needs
Based in Ontario, we are a healthcare-specific IT company.
We hold a strong vision to transform the healthcare industry.
For the past 8+ years, we have been breaking the health tech, business, and compliance roadblocks for startups, enterprises, and organizations.
For that, we have a dedicated team of healthcare IT professionals who have a combined experience of 250+ years.
It includes – UI/UX designers, app and web developers, compliance specialists, business analysts, QA engineers, RPA professionals, integration experts, and AI & ML specialists.
In case you are wondering, here is our outcome-driven approach for performing health tech solutions.