Healthcare IT Experts Toronto: Solve All Your Healthcare Compliance, Technology and Business Doubts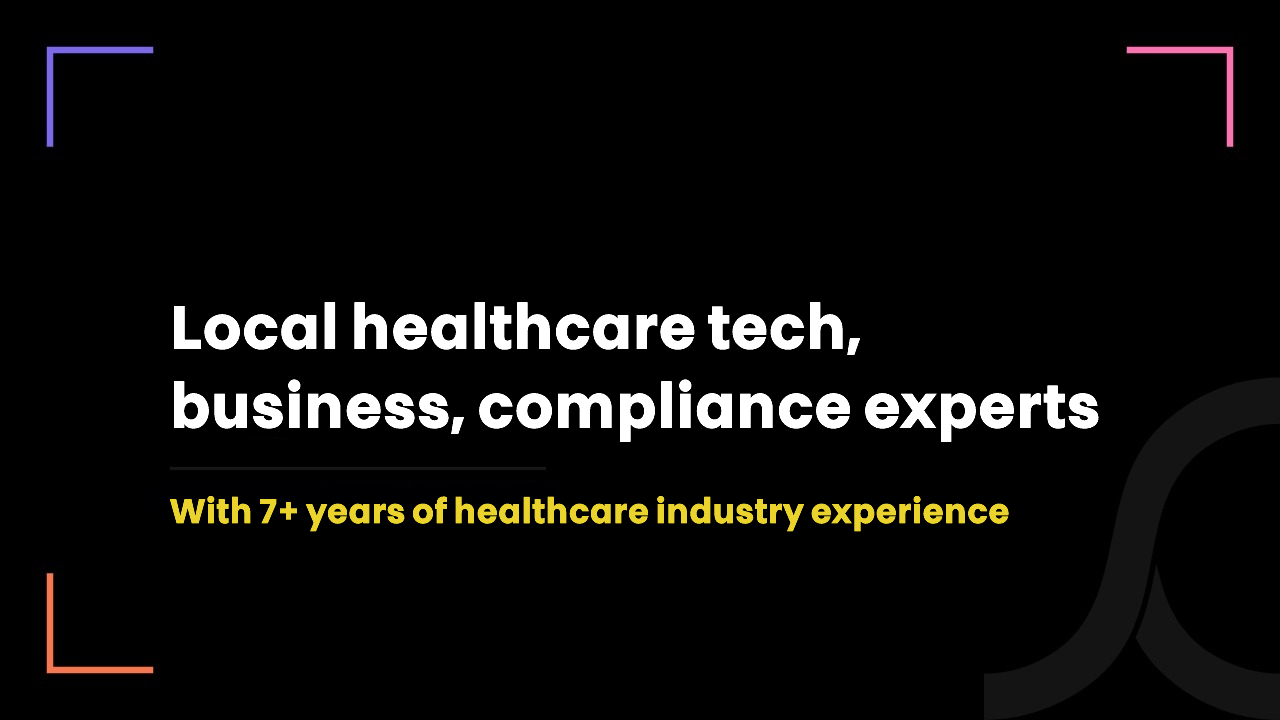 2 years ago
Let's start with who we are and why it matters to you
We're an Ontario-based healthcare-focused IT company.
Healthcare-focused? 
Yes, we only entertain healthcare projects.
But why?
Well, we believe specific knowledge is a must for success in the healthcare industry.
Specific-knowledge? 
Yes, a knowledge of healthcare technologies, clinical workflows, medical billing structure, healthcare compliance laws, integration methodology, interoperability standards etc.
You must be wondering why we are sharing this with you.
Well, to let you know that there is a team of healthcare IT experts in Toronto which only deals with healthcare IT projects with specific healthcare knowledge.
And you better know a mastermind, rather than a jack of all trades, but master of none! 
Anyway, let us now share how we can help you.
How can our healthcare IT experts in Toronto help you with your healthcare project challenges?
Let us keep it simple with 5 different categories.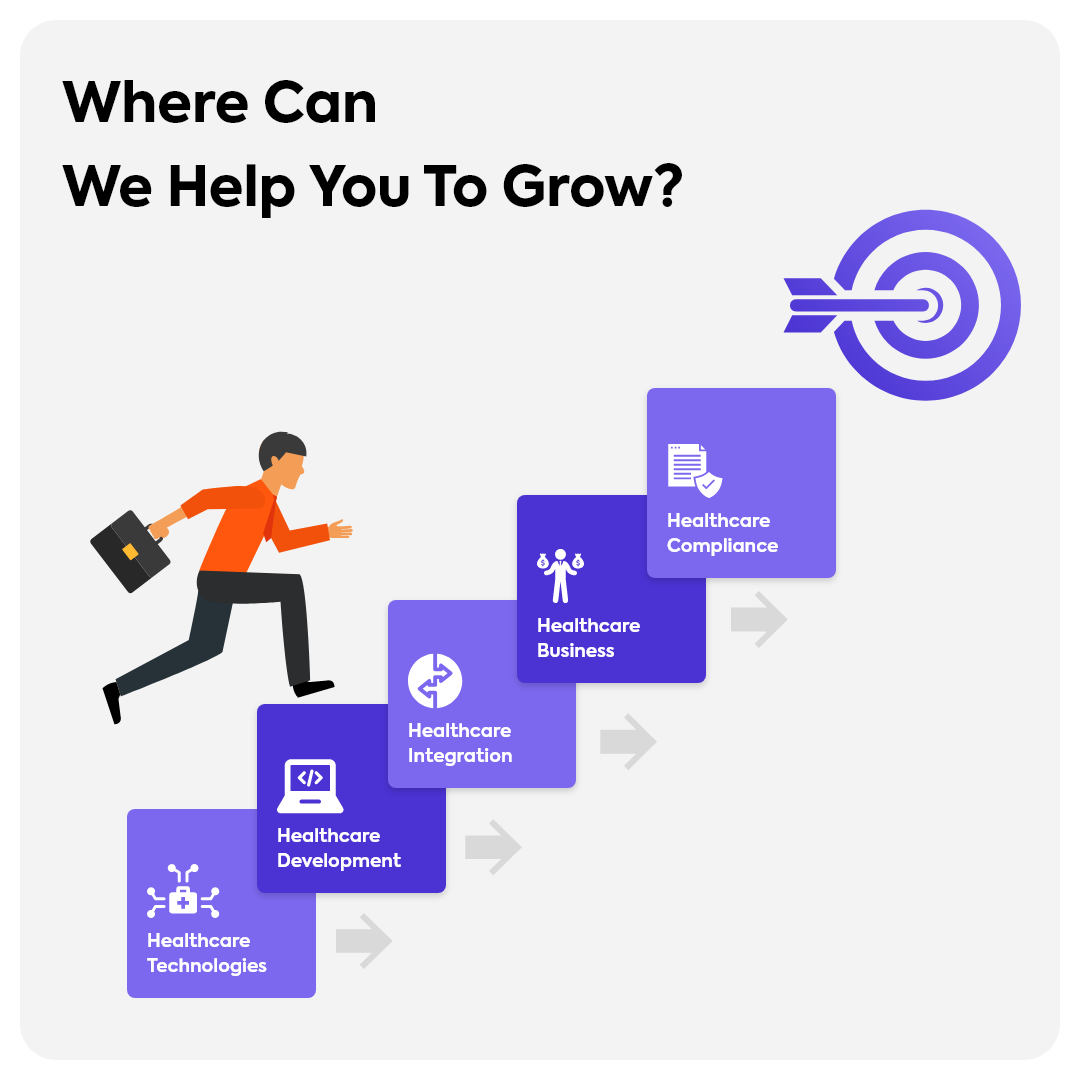 1) Healthcare Technologies
We help you undergo rapid and risk-free digital transformation.
We assess your current infrastructure and suggest new technologies to achieve your desired goals.
With proper utilization of technologies, we make you market and future-ready and give you a competitive edge.
Top healthcare technologies we have mastered are,
Artificial intelligence & Machine learning
Big data
IoT
Remote patient monitoring
Blockchain
Robotic process automation
AR/VR
Chatbot
Our some useful resources on healthcare technologies:
2) Healthcare Digital Solutions Development
With our dedicated healthcare UI/UX designers, developers and QA engineers, we provide quality healthcare mobile app, web app and software development specialization as a service.
Putting healthcare designing best practices to good use, our designers prepare UI/UX for your healthcare digital solution.
Most importantly, we follow the entire designing lifecycle from workflows to wireframing and its usability assessment for a remarkable user experience.
We just yesterday wrote on: Gamification in healthcare UI/UX
Our dedicated healthcare developers have a mastership in building native and cross-platform healthcare apps, progressive web apps and software solutions.
Our developers can add common, basic and even advanced personalized features while addressing all healthcare compliance laws.
This is very interesting: A day in the life of a healthcare developer at SyS Creations
Leveraging automated and manual testing techniques and tools, our dedicated healthcare QA testers carry out usability, security, functional, API testing and submit bug reports to developers.
Interested in knowing more about healthcare automated testing? Click here!
3) Healthcare Integration
This is exclusive!
We know backwards and forwards of healthcare integration and have in fact integrated several healthcare digital solutions with EMR, EHR, PMS etc.
What makes us deliver 100% success is our expertise with interoperability standards such as FHIR, HL7, SMART.
Our some useful resources on healthcare integration:
4) Healthcare Business
This is the most underrated part.
For the desired success of a healthcare IT project, the business part of it needs to be executed precisely.
Our in-house business analysts look after the business perspective of your healthcare project and make sure to solve all your business challenges which include,
Ideation/discovery
Budgeting
ROI strategies
Documentation
Market research
Business model
Risk assessment and risk mitigation
Workflows
Marketing strategies
5) Healthcare Compliance
And the legal part is here.
We accommodate Canada's best healthcare compliance specialists.
We can help you address all technical and administrative burdens of applicable data privacy laws.
We have an on-ground understanding of top healthcare privacy laws such as HIPAA, PHIPA, HIA, etc.
Healthcare compliance consulting
PIA/TRA
Healthcare compliance audit
Healthcare compliance documentation
Our some useful resources on healthcare compliance:
Still, have doubts about our capabilities? These are our real case studies (results were amazing!)
Case study #1: Building telemedicine app middle of the pandemic
We built a feature-packed telemedicine mobile and web app for one of our Ontario-based clients.
The app was for OHIP-covered televisits and compliant with PHIPA, HIPAA and PIPEDA.
Case study #2: Making an app HIPAA compliant
An app development company approached us to eliminate the security issues out of the developed healthcare app and make it HIPAA compliant.
Through deep-dive analysis, security audit and gap analysis, we found 47 security vulnerabilities and eliminated each of them to make that app compliant with HIPAA.
Case study #3: Carrying out PIA on healthcare IT project
We executed PIA (Privacy Impact Assessment) on a healthcare IT project and found privacy vulnerabilities that the entire organization had.
Case study #4: Making telemedicine app testing 5X faster
Our most recent one! We helped a healthcare entrepreneur by testing his telemedicine app 5X faster and saving 2 human resources billing with the perfect fusion of manual and automated testing.
How to contact our healthcare IT experts Toronto and what's next?
All you need to do is fill out our contact us form which would take only 30 seconds.
The moment you fill out and submit it, we receive your message on our company's private email. 
And within 3 to 6 hours, any executive from our team will contact you back to discuss your requirements. 
We generally talk to clients virtually. But if you are situated around Toronto, we can also schedule an in-person meeting.