8 Hottest Technologies for Clinics to Stay Efficient & Competitive in 2023
11 months ago
What do you and your clinical team want? A trip to Niagara falls? (Don't we all!)
But more importantly, you and your team need technologies that help – get work done faster and efficiently – without compromising the quality of care and costs.
Whether it's appointment management, collaborating internally or automated manual processes, there is so much you can do with powerful tech.
Therefore, in this blog, we have listed some of the best technologies for clinics.
It will surely help you and your team to stay on top of both clinical and administrative-related tasks without any hassle.
8 Best technologies for clinics to use in 2023 and beyond
1. Patient portal
It's nothing but a website or online portal that helps patients to keep track of every aspect of their health.
And it also allows the patients to interact and communicate with the healthcare providers regarding appointments, health-related queries, medication support etc.
How does it add value to your clinical practice?
It streamlines the workflows.
Involves patients in their own care
It enhances communication.
It makes prescription renewal or refills much easier.
Allows healthcare professionals to spend more time with patients
Read our other valuable resources on: Patient portal software
2. Online appointment booking system with automated reminder
We understand how frustrating it is to book and schedule appointments over the phone.
Besides, it's also a tedious process to give reminders to patients regarding upcoming appointments.
But with an appointment booking system, you can avoid all this mess.
This is one of the best technologies for clinics which,
Allows patients to book and cancel appointments from the app.
Allows you to manage everything regarding appointments in one place.
But what makes it interesting is that – it helps you automate the appointment reminder process with customizable notifications!
This saves a lot of time while at the same time, lowering the chances of missed appointments.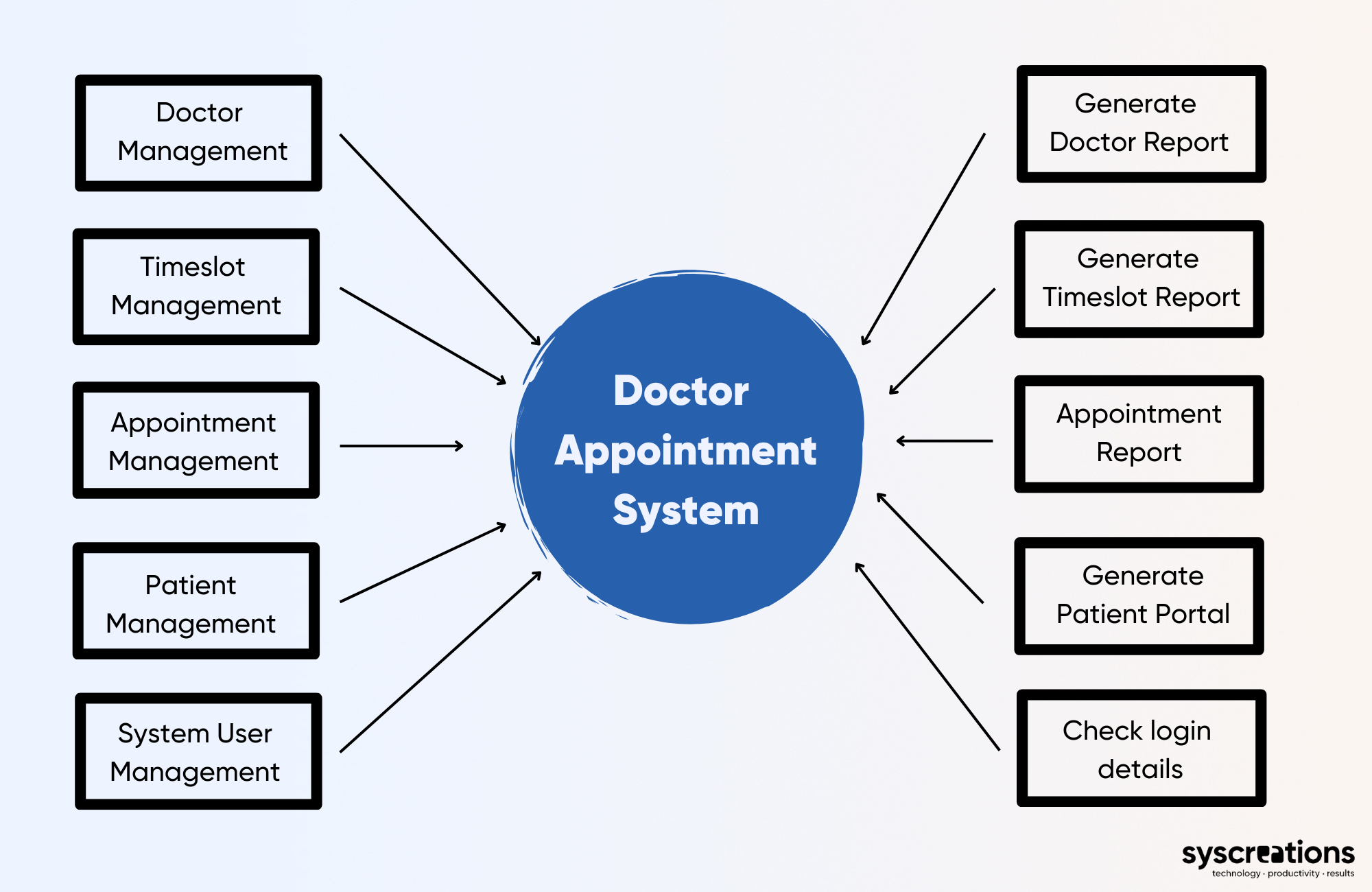 How does it add value to your clinical practice?
It improves the communication between patients and the clinical staff.
It improves operational efficiency.
It increases customer satisfaction.
It lowers the work burden on the administrative staff.
Gives a seamless booking experience to patients
Automated reminder lowers the chances of missed appointments
Our other valuable resources on the appointment booking system:
3. Online patient intake or check-in app
Just like the appointment booking process, manual check-in is also frustrating.
Because patients and administrative staff engage in a long process of – conversation, documentation and information gathering.
But if you implement an online patient intake app or software, you can easily make this process faster and smoother – for patients and the staff.
Here is how.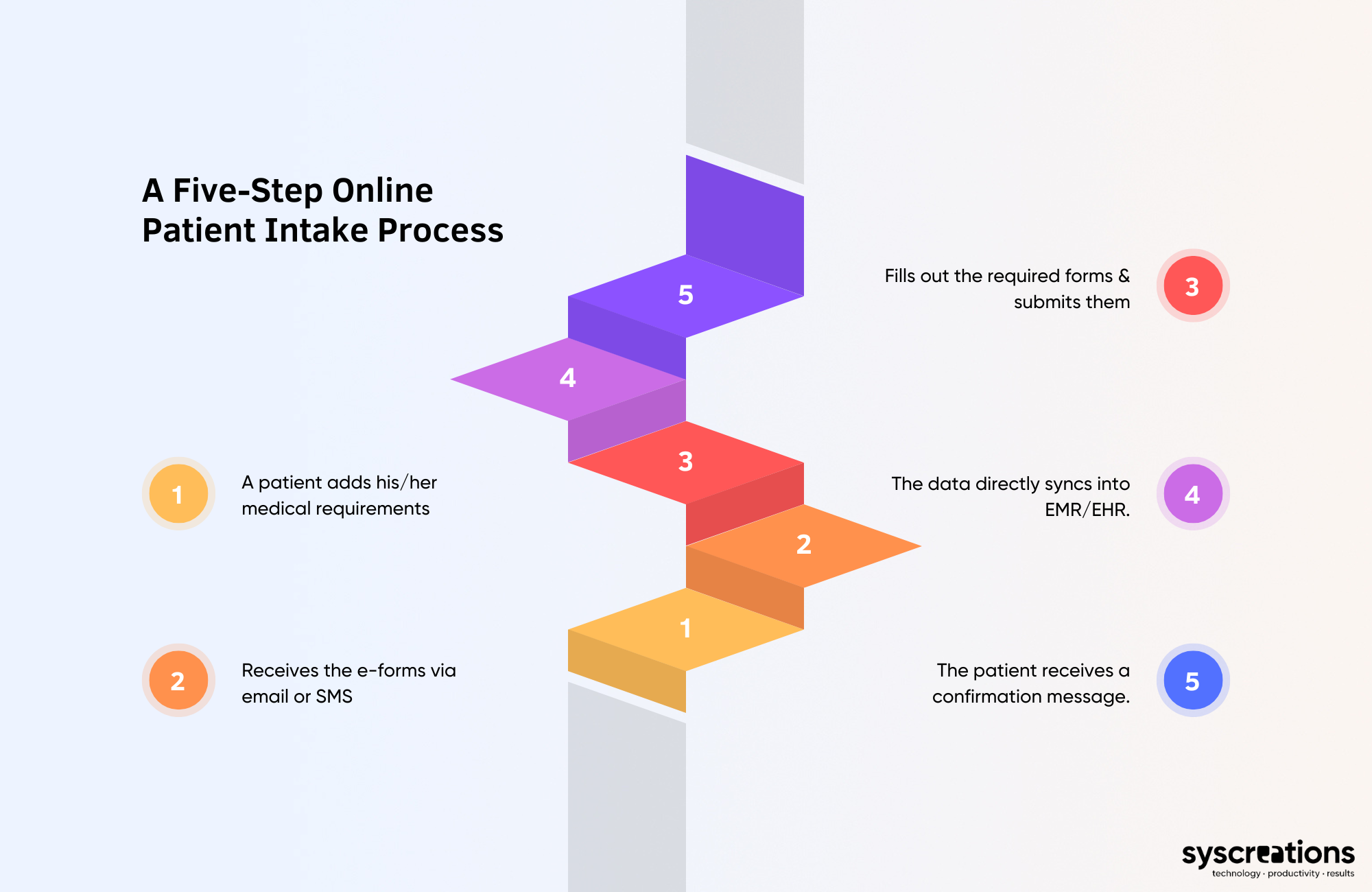 How does it add value to your clinical practice?
Patients don't need to communicate with the administrative staff
Patients can avoid the waiting room hassles
No manual data entry is needed which gives ultimate peace of mind to administrative staff.
Read our useful resource on: Patient Intake Software
4. Telehealth or telemedicine app
Undeniably, telehealth is the most popular technology solution for clinics.
Because it allows clinics to expand their healthcare practices beyond the four walls of their organization.
Using a telemedicine app, you can easily offer several healthcare solutions over chat, voice and video conferencing
And here is how a telehealth visit looks like (from the patient perspective).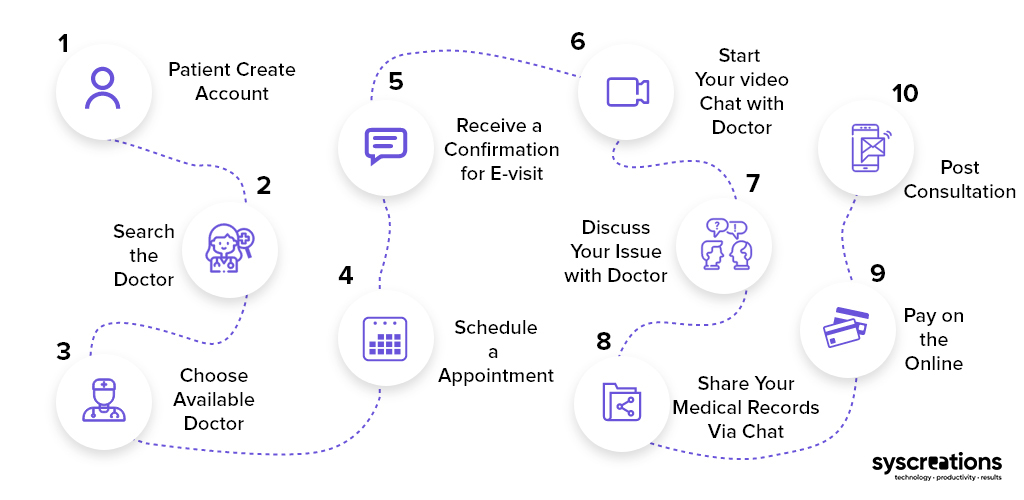 How does it add value to your clinical practice?
It reduces the patient no-show rates.
It reduces operational and administrative costs.
It improves the healthcare provider's job satisfaction by offering a work-life balance.
It allows you to reach more patients.
It reduces overall healthcare costs for the patients.
For better understanding, explore the real-screen image of our white-label telemedicine app.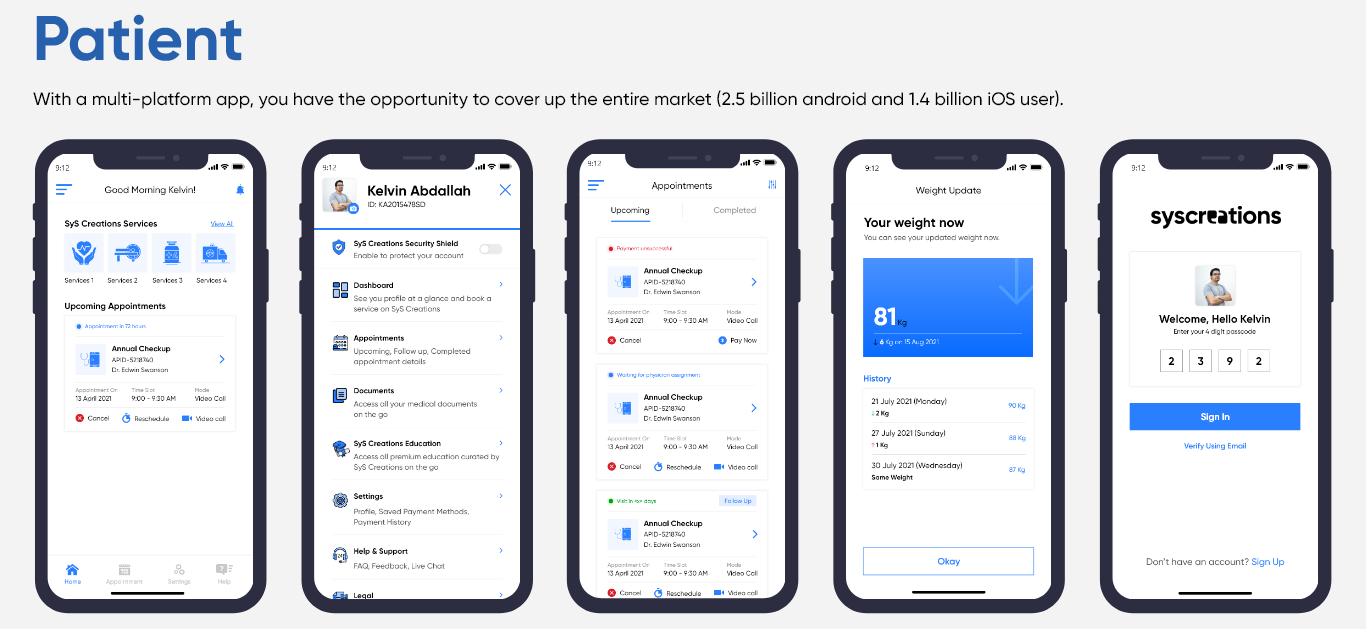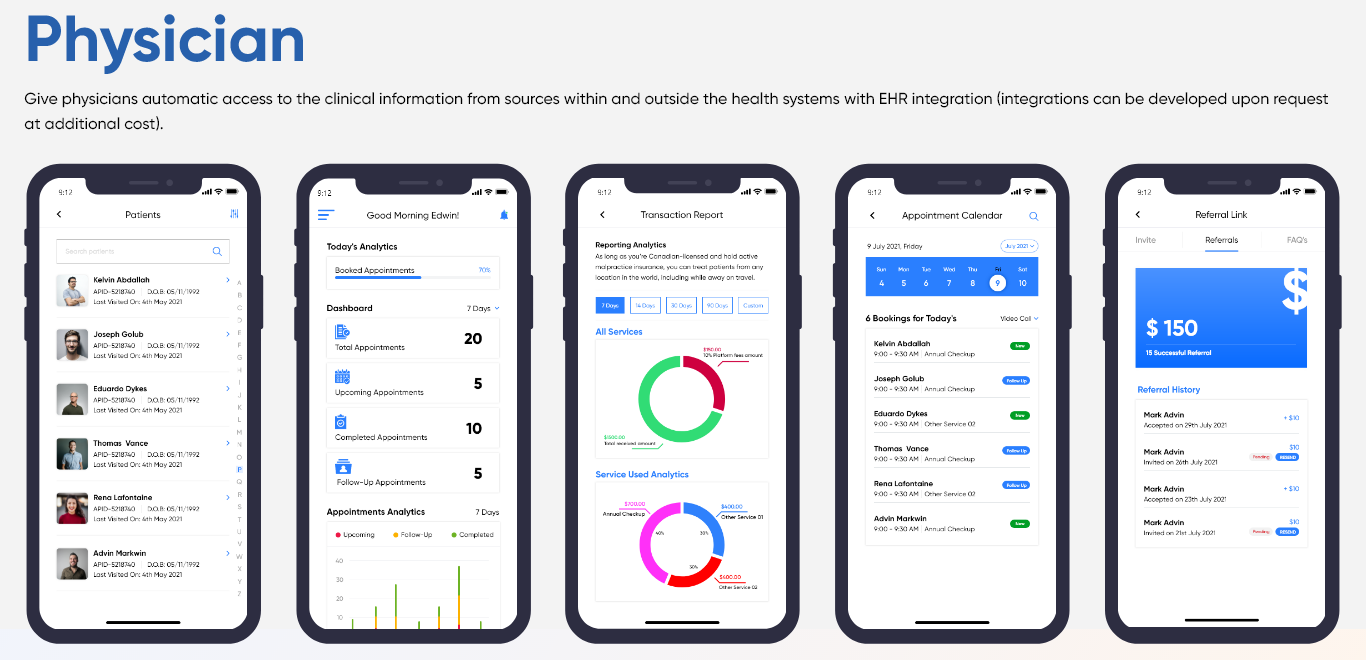 5. Automated medical billing system
80% of all medical bills contain errors.
And errors on bills cost hospitals $68 billion annually!
Not only this, but it also impacts overall patient satisfaction.
The reason behind errors in medical billing is – manual data entry.
But with automation, you can avoid all this hassle with ease.
This is one of the best technologies for clinics that allows you to perform medical billing processes in a faster, accurate and efficient manner while at the same time – saving resources associated with the processes, costs and time.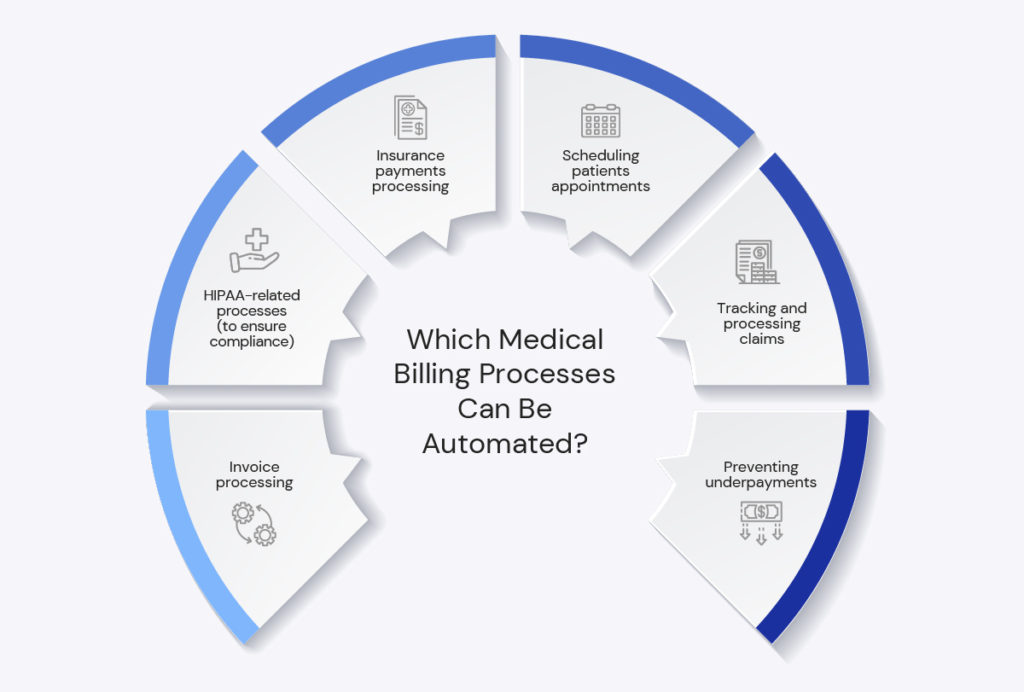 How does it add value to your clinical practice?
It eliminates manual errors.
Improves operational efficiency
Allows administrative staff to focus on the other key areas of an organization
It lowers the work burden on staff.
6. Virtual waiting room
The purpose of this technology for clinics is to –
Giving patients full freedom by removing the waiting time hassles
Offering a smooth check-in process
The virtual waiting room is nothing but a process in which patients can check-in from their smartphone – from the inside of a car or anywhere else.
How does it add value to your clinical practice?
It saves time for patients.
It comes up with round-the-clock safety.
It offers convenience as patients can fill up the intake form from their smartphones.
It allows clinics to perform easier and faster onboarding.
It minimizes the need for data-entry which directly improves operational efficiency.
7. Automate repetitive tasks with RPA, AI & OCR
What if we tell you that – medical and administrative staff spend 70% of their valuable time on repetitive tasks!
And time is not the only matter of concern here.
There are so many risks that come up with repetitive tasks such as –
High possibility of medical errors
High operational time and costs
Burnout of healthcare professionals
However, with emerging technologies for clinics like RPA (Robotic Process Automation), AI (Artificial Intelligence) and OCR (Optical Character Recognition), you can easily eliminate these hassles from your medical practices.
Here is how.
1. RPA:
It's a technology that allows you to build a software robot – that performs repetitive tasks just like humans – but in a faster, efficient and accurate manner.
However, it automates the process with only fixed input and output.
2. AI:
AI is designed to think for itself.
Thus, it can help you in automating the dynamic process (which has no fixed input and output).
3. OCR:
It's a modern-age tech solution that helps you extract the data from the images and PDF files.
And that's the reason, these are one of the best technologies for clinics.
How does it add value to your clinical practice?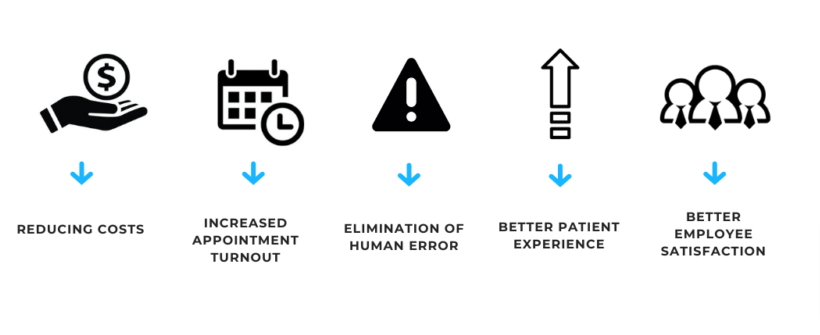 8. Patient engagement software
Patient engagement is the key to –
And with the help of patient engagement software, you can achieve it without any hassle.
Because the software makes it easy for –
Patients to access the information and connect with their care providers
Healthcare professionals to automate communication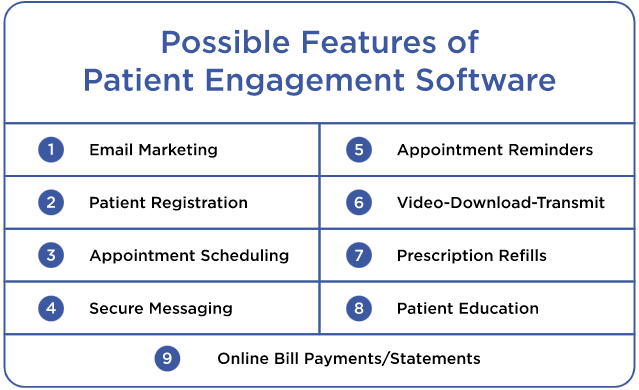 Why should you use technologies for your clinic?
For any healthcare organization – the patient matters the most!
However, due to the traditional processes, not every healthcare professional can focus on patient care needs.
But with the help of the right tech solution, you can help your team to stay on top of the patient's care needs – without compromising time, costs and efficiency.
And here is how it adds value to your clinical practice!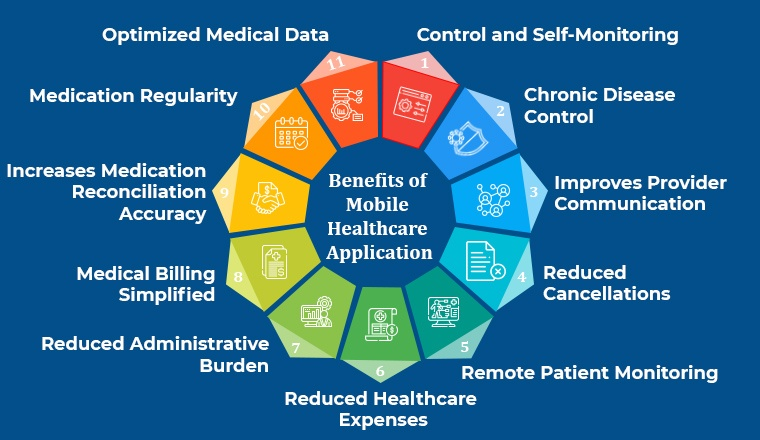 Want to implement technologies in your clinical practice? Know how we can help
We are an Ontario-based healthcare-specific IT company.
Meaning, we only work with healthcare startups, clinics, hospitals, entities and individuals.
In the past 8+ years, we have successfully delivered more than 250+ health tech projects.
And when we say 'healthcare-specific', it also includes our 50+ visionary team.
It includes – UI/UX designers, web and app developers, QA engineers, compliance specialists, business analysts, RPA engineers, AI & ML experts and integration specialists.
They all are qualified enough to help you in your need of – web and app development, telemedicine app, EMR/EHR integration, IoT or wearable device integration, AI, RPA or any other health tech need.
In case you are wondering, explore our tech solutions for clinics: