The Types of Pharmacy Management Software and Their Uses: Which One is Right for Your Pharmacy?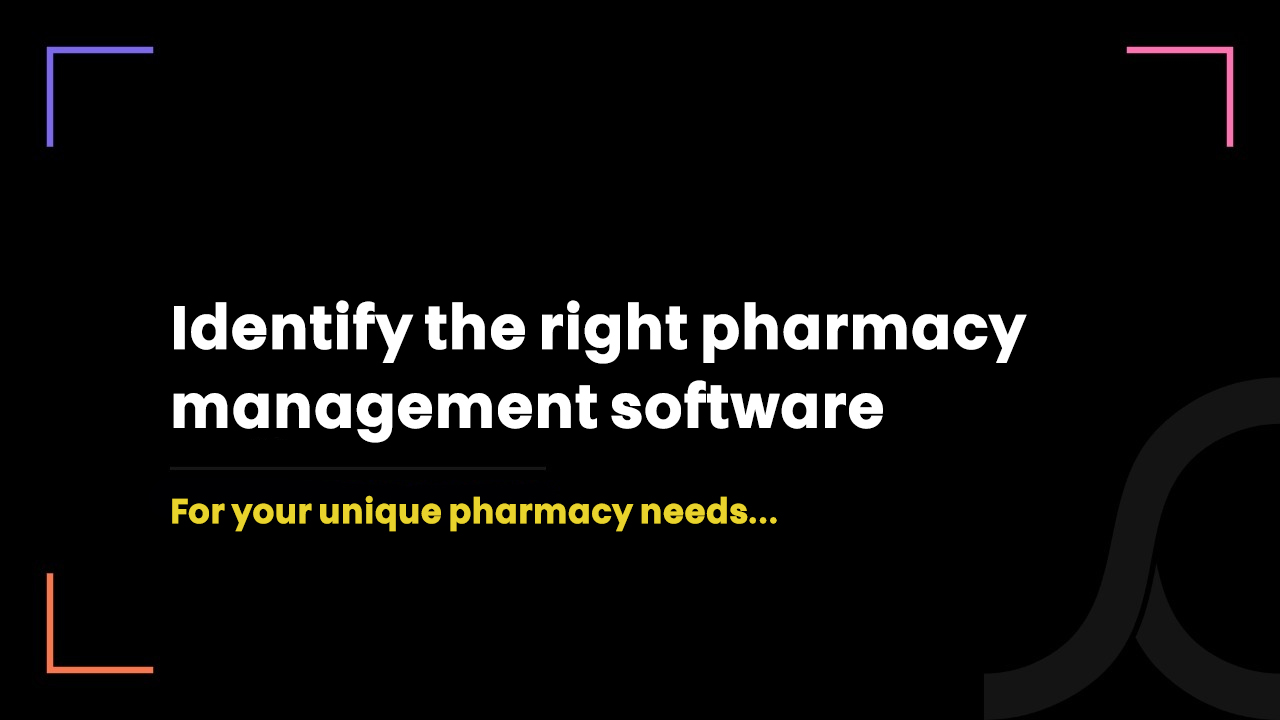 6 months ago
The healthcare industry has used technology to its advantage.
With the use of technology, the healthcare industry has developed a tightly knitted ecosystem of different communities that work together to bloom.
Each community has crucial data to be shared with the ecosystem.
Hence, they have layers.
Pharmacy management software is one such system that helps in managing the functioning of the entire pharmacy.
The Role of Pharmacy Management Systems in the Healthcare Ecosystem
It is a robust system and plays a vital role in the pharmacy software arena.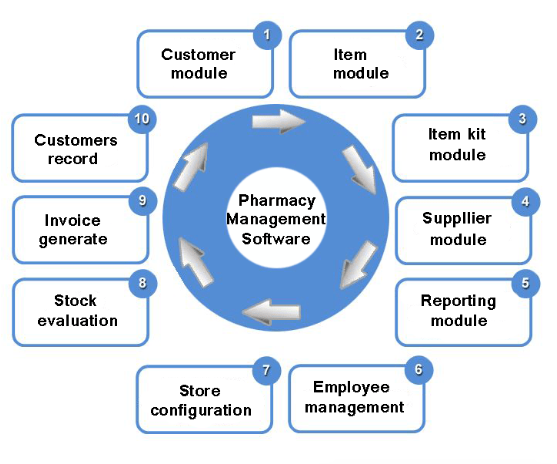 Pharmacy management software has got several types and each of them as got its uniqueness.
With so many types of software, it might get confusing for you to choose the right one.
When it comes to your pharmacy, it becomes vital for you to understand these types.
Types of Pharmacy Management Software
The healthcare industry has got various operations providing a vast scope.
As each sector needs to increase efficiency and productivity, automation is the best solution.
For the streamlined workflow and functioning of the hospitals, there are several hospital management software.
1. Pharmacy Software System
It is a customized pharmacy management software that assists you to
Manage dispensing workflow
Approved medication list
Master patient index
Inventory
Compliance manage
Formulary database
Decision-support management
Pharmacy analytics
2. Pharmacy Data Management Solutions
It helps in analyzing the qualitative measurements and revenue drivers of the pharmacy.
Treatment outcomes
Patient persistence rates
Spending trends
Drug waste rates
Insurer response time
The software will allow you to generate on-demand and regular reports that illustrated the pharmacy KPIs with graphics.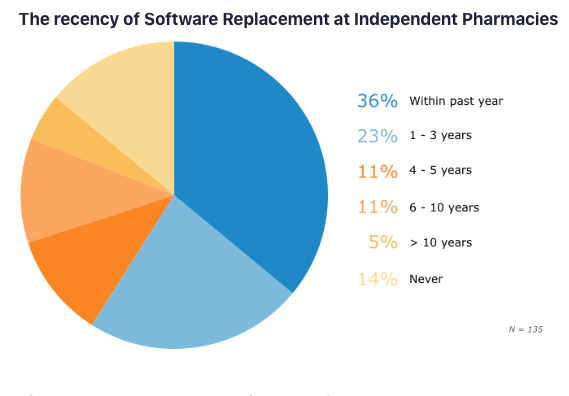 3. Pharmacy Compounding Software
This software is usually used to provide specialty medicines for specialty pharmacy stores.
It has got features like:
Inventory database
Calculate formula costing
Compare generic & brand name drugs
Create labels with unique barcodes
4. Pharmacy Inventory Management Software
Pharmacy inventory management software is crucial in a pharmacy.
It is used for tasks like
Automating inventory processes
Restocking
Counting
Tracking
Warehousing
Dispensing medicines
By integrating it with the RCM modules and accounting, you can use this software for
Dealing with wholesalers
Managing payments
Automating orders
Handling missing deliveries
Managing relationships
5. Pharmacy Benefits Management Software
Custom Pharmacy Benefits Management (PBM) platforms are integrated with a third-party administrator.
The implementation and e-prescribing system for mail-order pharmacies and pharmacy networks are done by the administrator.
Pharmacy Software Development Companies' program rules
To build cost-effective formularies
Design drug benefits plans
Track network-wide clinical results
6. e-Prescribing Software Integration
This solution possesses an e-RX network architecture to securely transmit Electronic Prescriptions for Controlled Substances (EPCS).
This information is usually transferred between pharmacy stores, point of care, and third-party insurers.
E-Prescribing systems are developed for
Accelerating the medicine filling
Modification in prescription
Prescription renewal
Cancellation of medicines
Procurement of prior authorization
7. Pharmacy Workflow Automation Software
Pharmacy Workflows are accelerated and accuracy is improved with the use of automation.
This software has features such as,
Auto-fill system
Inventory management system
Label embedder system
Secure your storage cabinets and prescription dispenser with access control and encryption.
There's one more type of pharmacy management software.
Pharmacy supply chain software
It is a type of software that deals with the drug supply chains issues like distribution, drug availability, and specialty medicines.
It even manages domestic and international pharmacy partnerships.
As all these software provide a unique set of features, you should know which features are vital for any type of pharmacy management software.
The Must-Have Features in any Pharmacy Management Software
Transparent workflow
Clinical integration
Cost-effective
Highly efficient
Simple claim processing
Offer a stable system
Effective inventory management
Allows seamless communication
The features should be designed and developed according to your pharmacy workflow needs.
They should bring functioning and processing ease.
If you want to play smart in the domain then, hire the right and experienced software development team and figure out a way to meet your requirements.
The Benefits of Pharmacy Management Software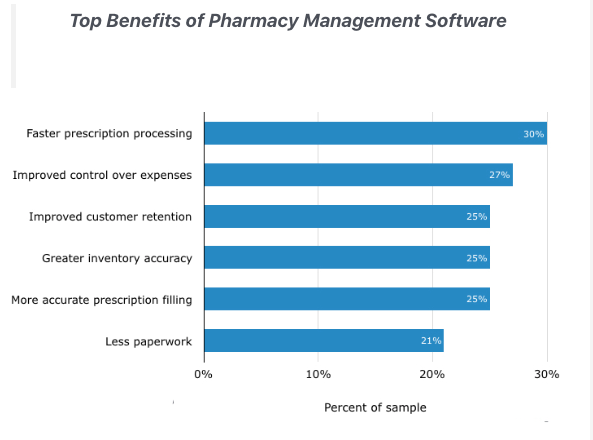 Why is it Vital to Choose the Right Healthcare IT Development Company?
There are countless companies who are offering pharmacy management services.
But you need to find a company that understands regulatory compliance and has a history of working with healthcare projects.
Moreover, you need to find a company that is keen to listen and understand your needs from the pharmacy management software.
Discuss your requirements well and if you feel that the firm you chose is right and will succeed in offering the desired results, just go for it.