Best Telemedicine Blog: Collection of 25+ Telehealth Resources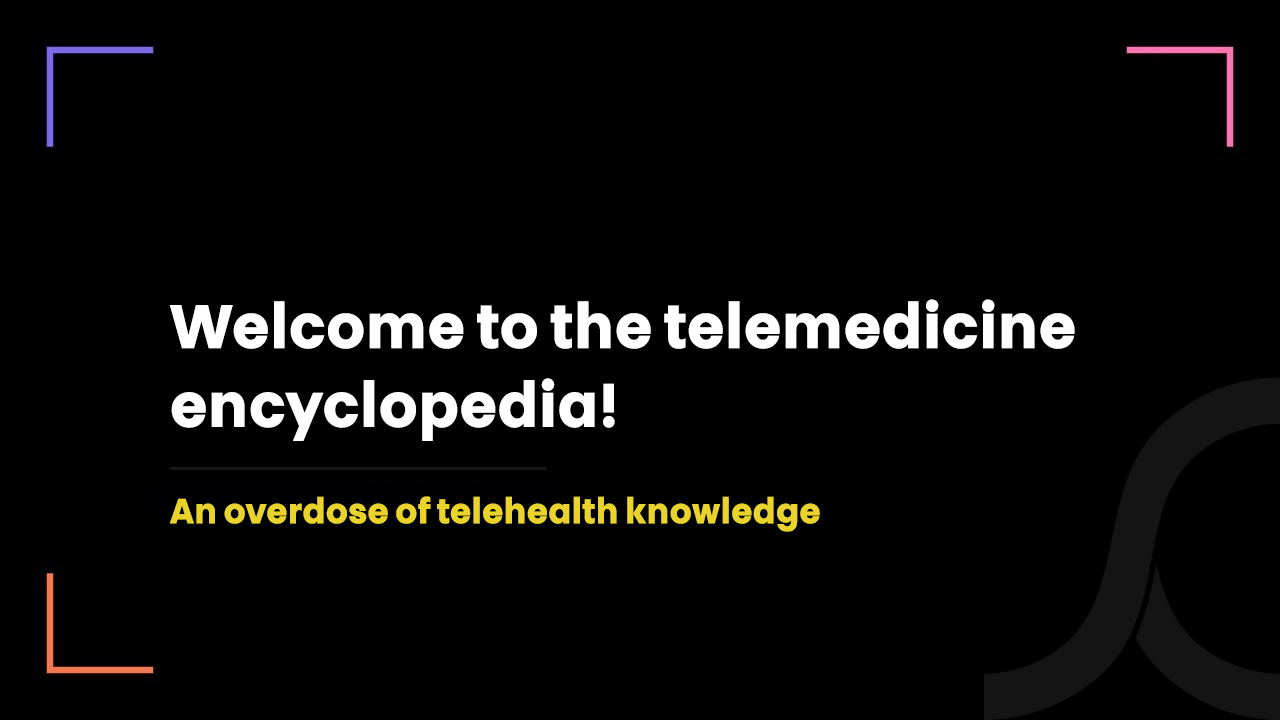 2 years ago
We've been dealing with telemedicine tech and compliance for more than 7 years and writing blogs on telemedicine for more than 2 years.
The other day we came up with an idea to list all of the telemedicine blogs we have written in the last 2 years in a single blog to create the best telehealth resource available on the internet.
So, here it is - the telemedicine encyclopedia!
25+ handpicked telehealth resources for Canada and the USA
Before that, we would like to share our white-label telemedicine platform with you. This suits best for those who want to acquire a HIPAA/PHIPA/PIPEDA compliant mobile + web telemedicine app from Canadian healthcare experts.
1. Develop a virtual care platform like Writi for long-term care homes
We all know how severely LTC homes have suffered from the pandemic. What made the situation even worse was the overburdened staff.
Writi is the virtual care platform developed dedicatedly for LTC homes to streamline senior care workflows by letting LTC staff manage care plans, medication, data and entire workflows from smartphones and tablets.
2. Remote patient monitoring with telemedicine app
In the virtual care delivery model, healthcare providers do not have access to the vital body signs of patients.
Either caretakers or patients themselves have to measure and share it with healthcare providers.
But if we integrate telemedicine with a remote patient monitoring system, healthcare providers have easy access to all real-time and historic vital body signs data from the telemedicine platform itself.
3. Develop telemedicine app like Maple
Maple is Canada's most popular and game-changing telemedicine app - launched by the physician himself.
Maple last year raised 75 million CAD from Shoppers Drug Mart. It also helped Shoppers Drug Mart to offer virtual care from its more than 160 stores in British Columbia.
4. Q&A on telemedicine app development
We prepared this very unique resource to straightforwardly answer all the questions healthcare entrepreneurs and providers are facing before going for telemedicine app development.
5. How psychiatrists can utilize telemedicine?
Psychiatry and technology look unusual together.
But like we busted the myth by flourishing an unparalleled industry - pharma - with technology, psychiatry practices modernization is within the bounds of possibility!
We listed out 8 game-changing benefits of telemedicine for psychiatrists app or platform.
6. EHR integration
To let healthcare providers using a telemedicine platform access clinical data of patients through the telemedicine platform itself, you must integrate EMR/EHR with it.
We've covered every technical and non-technical thing related to EHR integration in a dedicated blog.
7. Telemedicine app development guide for Ontario and B.C.
A very comprehensive guide for Ontario and B.C. that includes,
Telehealth app development cost and time
Types of telehealth apps
Telehealth app regulations
Top telehealth apps
Telehealth app technology stack
Telehealth app use case
Telehealth app features
Telehealth app business model
Telehealth app market trends
Telehealth app related videos
8. A pocket guide to telehealth usage and business 
People have several usage and business-related questions of telehealth which we addressed in this blog. Few questions are,
How to provide telemedicine?
Who can provide telemedicine?
Is telehealth safe?
When to use telehealth?
9. Telemedicine for dietitians 
In this blog, you will learn different ways dietitians can leverage telemedicine, why they should avoid using a free video calling app for telemedicine and how they can make money out of it.
10. How much does a telemedicine startup cost?
This blog contains an interview with an entrepreneur who has started a telemedicine startup. He revealed the total cost to start a telemedicine startup and a great way to save costs.
11. What is the business model of telehealth apps?
This is one of the best and most useful telemedicine resources. This talks about the entire business model of telehealth apps including,
Capital cost
Operating cost
Revenue streams
12. Telemedicine startup checklist
This checklist will help you validate whether you are business ready to start a telemedicine business or not.
13. Telemedicine HIPAA compliance checklist 
This checklist will help you understand the different steps you have to follow to make your telemedicine app compliant with data privacy laws.
14. Telehealth marketing checklist 
This checklist will help you get knowledge about different ways to promote your telemedicine app and validate whether your efforts are enough to survive with your telemedicine app in the highly competitive market.
15. How to select a telemedicine company or vendor? 
Many healthcare providers prefer to use ready-made 3rd party telemedicine products on a subscription basis.
But selecting the most suitable telemedicine company or vendor that can address exact needs is a major challenge for them.
So, we suggested several points of consideration to always end up selecting the best telemedicine vendor.
16. How to be an OTN-approved telemedicine vendor?
Ontario Telemedicine Network is the largest network of telemedicine in the world.
For telemedicine vendors, it is advisable to be OTN-approved to work with the members of the OTN. This will eventually help your product gain more visibility in the market.
17. Hims and Hers business strategies
Hims and Hers is the USA-based unicorn healthcare startup that provides several healthcare services such as skincare, haircare, mental health through its intuitive telemedicine platform.
We have studied its business strategies thoroughly and listed them in the blog.
18. A technical guide to building telemedicine app
Building a telemedicine app is technically challenging due to several integrations and technical requirements of the data privacy laws.
We have mentioned every single technical element of the telemedicine app to make sure non-technical people can understand it easily.
19. How is telemedicine changing the skincare industry?
Telemedicine is made for skincare as skin issues aren't generally life-threatening and don't require any urgent attention.
From seamless medical information sharing to smooth patient intake, telemedicine can completely transform the skincare industry.
20. How to integrate eCommerce with telemedicine?
It is crucial for all telemedicine vendors to multiply the revenue streams.
By integrating the eCommerce module with their telemedicine app to sell medical and wellness products online, they can not only provide more comprehensive care to patients but also generate one more revenue stream.
21. Top future-proof telemedicine business ideas
This is something other companies would charge for sharing!
22. Telemedicine for hospital 
This is the place a telemedicine solution should be. From sharing everything related to our white-label telemedicine platform to use cases and FAQs, we tried our best to help hospitals by solving their doubts.
23. What is the future of telehealth?
With the help of our business analysts and healthcare app developers, we have prepared this resource to educate anyone interested in possible future development and telemedicine trends.
24. What is a telehealth marketplace and how to build it? 
Anyone looking for an innovative idea to start a telemedicine business should not miss out on this blog as we've discussed a completely different and fresh telemedicine idea that will dominate the future of the healthcare app market.
25. Can I use Skype, Zoom, FaceTime for telemedicine?
The answer is no. But why you should not use Skype, Zoom, FaceTime for telemedicine was discussed comprehensively in this blog with clinical, legal and administrative reasons.
26. Different ways AI is impacting telemedicine
Artificial intelligence and machine learning are no longer technologies used in research labs only. They are now available on the consumer front with use cases influencing our everyday tasks on a larger scale.
Telemedicine - what we experienced before the pandemic - is no longer the same in 2021, due to AI and ML impacting utilities of telemedicine solutions greatly.
Are you looking for more insightful & interesting healthcare resources? Check out our blog section. (It is loaded with knowledge which we're delighted to share for free!)
If these blogs have added value to you, feel free to share them in your network and help others find authentic healthcare IT resources!